Why Regulus Therapeutics Is Slumping 14% Today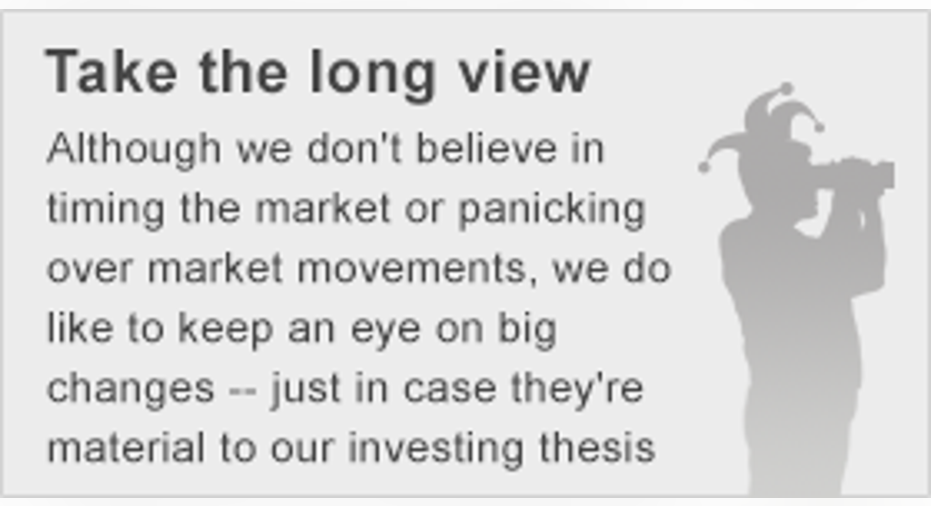 IMAGE SOURCE:REGULUS THERAPEUTICS.
What:DespiteRegulus Therapeuticsreporting interim trial data showing that its RG-101 can deliver high cure rates in hepatitis C patients, its shares sunk 14.2% at 1:00 p.m. ET today.
So what: The clinical-stage biotech announced updated interim trial results for the use of its RG-101 in combination with widely prescribed hepatitis C drugs that are already available.
Specifically, RG-101 was dosed for four weeks alongside either Gilead Sciences Harvoni, Johnson & Johnson's Olysio, or Bristol-Myers Squibb's Daklinza.
Patients were given 2 mg/kg of RG-101 on day one and day 29 and cure rates for each cohort at week 8 were 100% for RG-101 plus Harvoni and Olysio and 90.9% when used with Daklinza. The study is expected to wrap up in the second quarter of this year.
Now what:One of the big battlegrounds in the future in this indication could be treatment duration. Currently, most hepatitis C patients receive treatment for 12 weeks or more. The shortest duration therapy on the market today is Harvoni, which can be dosed over an eight-week period in roughly 40% of genotype 1 patients.
If Regulus can demonstrate that RG-101 can shorten treatment duration to as few as four weeks without increasing safety risks, then there's a potential for this drug to be a therapy-agnostic backbone medicine used in most patients.
Based on today's share price drop, investors appear to be less convinced of this potential. Seventy-four percent of patients in the Harvoni arm and 73.4% of all patients in the study experienced an adverse event; 18.5% of patients in the RG-101 and Harvoni cohort reported headache, versus the 11% that's reported on Harvoni's label after eight weeks of treatment. Also, 41% of AE's were rated mild (grade 1) in the RG-101 plus Harvoni arm, while the majority of AE's reported in clinical trials on Harvoni's label were said to be mild (grade 1).
Regulus reports that no one dropped out of its trials because of an adverse event, but some investors may question what these figures may suggest about findings in a trial that includes far more patients (this phase 2 study enrolled just 79 people).
Overall, the sell-off appears to be overblown and the data on balance continues to support the possibility that RG-101 could eventually reshape HCV treatment. Of course, we'll need to see the full results at the 12-week follow-up mark before we can draw any real conclusions as to how this drug may do in future phase 3 studies, but risk-tolerant investors may want to keep an eye on an entry point in case a deeper dive into this data assuages investor fears.
The article Why Regulus Therapeutics Is Slumping 14% Today originally appeared on Fool.com.
Todd Campbell owns shares of Gilead Sciences. Todd owns E.B. Capital Markets, LLC. E.B. Capital's clients may have positions in the companies mentioned. The Motley Fool owns shares of and recommends Gilead Sciences and Johnson & Johnson. Try any of our Foolish newsletter services free for 30 days. We Fools may not all hold the same opinions, but we all believe that considering a diverse range of insights makes us better investors. The Motley Fool has a disclosure policy.
Copyright 1995 - 2016 The Motley Fool, LLC. All rights reserved. The Motley Fool has a disclosure policy.