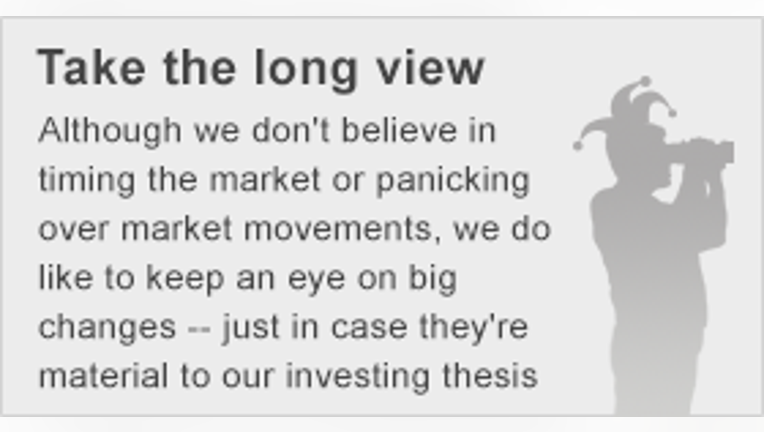 What: Shares of RAIT Financial Trust Real Estate Trust are on the move, dropping more than 25% at 12 p.m. ET.
So what: RAIT announced a surprise cut in its quarterly dividend to $0.09 per share, from $0.18 per share previously. Along with the dividend announcement, the company puzzled investors by reaffirming its guidance for $0.22 to $0.23 per share in cash available for distribution in the fourth quarter.
It's rare to see a real estate investment trust reaffirm guidance and simultaneously slash its dividend 50% given the requirement that REITs pay out 90% of their income to shareholders as a dividend.
In the 8-K, RAIT separately announced it should be able to reach a settlement for a shareholder's derivative action (lawsuit) against the company and some of its executives.
Now what: The board of directors believes the $0.09 dividend will enable RAIT to support its lending platform. Executives highlighted the company's capital recycling plan on the third-quarter conference call, suggesting it would seek to monetize some property investments to rotate into its real estate lending business.
The article Why RAIT Financial Trust Real Estate Trust Stock Is Plummeting Today originally appeared on Fool.com.
Jordan Wathen has no position in any stocks mentioned. The Motley Fool has no position in any of the stocks mentioned. Try any of our Foolish newsletter services free for 30 days. We Fools may not all hold the same opinions, but we all believe that considering a diverse range of insights makes us better investors. The Motley Fool has a disclosure policy.
Copyright 1995 - 2015 The Motley Fool, LLC. All rights reserved. The Motley Fool has a disclosure policy.