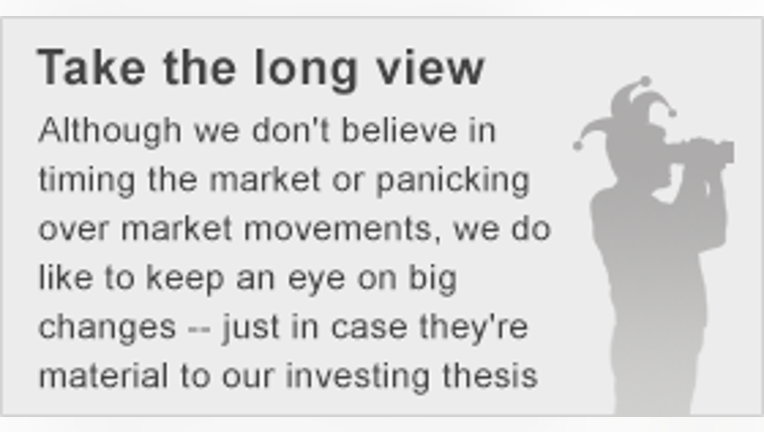 What: Shares of RAIT Financial Trust Real Estate Trust are on the move, rising by 10.6% at 2:40 p.m. EST.
So what: Fresh Form 4 filings hit the SEC after market close on Monday, which revealed insider purchase of RAIT common and preferred stock.
The purchases of common stock are outlined in the table below.
*Insider also purchased shares of preferred stock in addition to common stock purchases.
One insider, the company's CEO and Chairman of the Board, Scott Schaeffer, sold 26,815 shares of common stock at a weighted average price of $2.56 per share. The Form 4 for his sale indicated that Schaeffer was selling stock to "realize capital losses for 2015 personal income tax purposes."
Now what: RAIT Financial is having a tough year, having surprised its investors with a 50% cut to its dividend just last week. Insider buying may indicate that the market has overreacted to the news.
Trustees made over $100,000 on average for their services last year, while company President Scott Davidson and CEO Scott Shaeffer enjoyed pay packages worth over $2 million. One might conclude that insiders have more to gain from keeping their jobs than from token purchases of common stock.
The article Why RAIT Financial Trust Real Estate Trust Jumped Today originally appeared on Fool.com.
Jordan Wathen has no position in any stocks mentioned. The Motley Fool has no position in any of the stocks mentioned. Try any of our Foolish newsletter services free for 30 days. We Fools may not all hold the same opinions, but we all believe that considering a diverse range of insights makes us better investors. The Motley Fool has a disclosure policy.
Copyright 1995 - 2015 The Motley Fool, LLC. All rights reserved. The Motley Fool has a disclosure policy.