Why PTC Therapeutics, Tellurian, and B&G Foods Slumped Today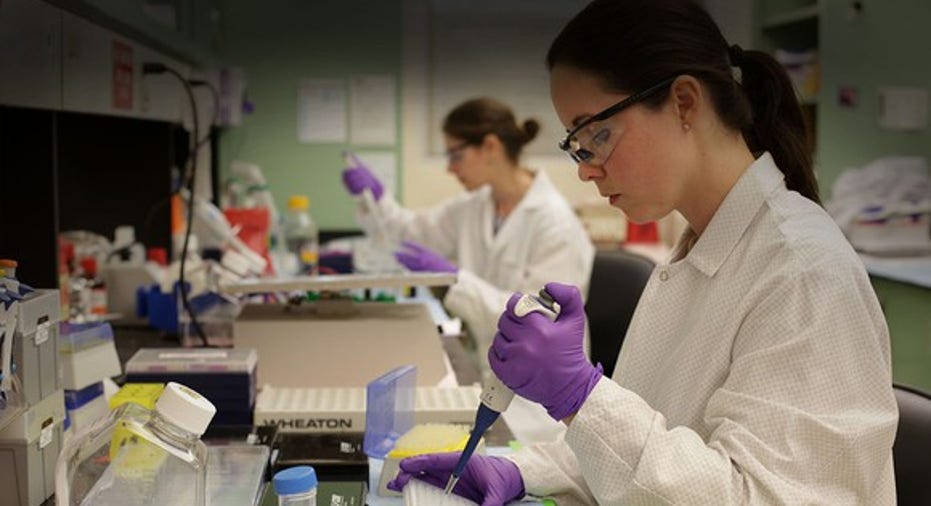 Thursday was a modestly negative day for the stock market, as major market benchmarks posted very small losses to reverse some of their big gains from Wednesday. In the wake of higher interest rates from the Federal Reserve, investors are beginning to turn their attention to the coming first-quarter earnings season that starts early next month. Moreover, investors seemed content to wait and see whether political wrangling in Washington will result in meaningful policy changes or a continuation of the gridlock that has plagued the capital city for years.
Losses for the broad market were minimal, but some stocks posted much larger declines. PTC Therapeutics (NASDAQ: PTCT), Tellurian (NASDAQ: TELL), and B&G Foods (NYSE: BGS) were among the worst performers on the day. Below, we'll look more closely at these stocks to tell you why they did so poorly.
PTC makes a deal, but investors are skeptical
Shares of PTC Therapeutics dropped 19% after the company announced its fourth-quarter financial results and said that it would spend $140 million to purchase rights to a controversial drug. PTC's revenue doubled from year-ago levels on the strength of its Translarna treatment for Duchenne muscular dystrophy (DMD), and net losses fell by roughly half compared to the fourth quarter of 2015. However, what most investors focused on was PTC's announcement that it would buy rights to rival DMD drug Emflaza, paying Marathon Pharmaceuticals $75 million in cash plus $65 million in PTC stock. PTC CEO Stuart Peltz said that "it is deeply meaningful for us to bring this critical therapy to U.S. patients," but some shareholders noted that Marathon has been the subject of political criticism because of the drug's high price tag. Given an uncertain future for drug companies based on current sentiment in Washington, today's share price drop reflects the belief that PTC might have overpaid for the controversial drug.
Image source: PTC Therapeutics.
Tellurian looks to offer shares
Tellurian stock dropped 16% in the wake of a filing with the U.S. Securities and Exchange Commission stating its intent to make secondary offerings of its stock. The filing will allow Tellurian to sell up to $200 million in stock, which would represent almost 10% of its current $2.15 billion market capitalization. Tellurian has attracted substantial interest from the investment community, with French oil giant Totalhaving bought a 23% stake in the company at $5.85 per share for roughly $207 million just last December. The stock climbed above $20 late last month, but it has since given up substantial ground as investors weigh the prospects for its Driftwood liquefied natural gas project. Investors can expect further volatility from Tellurian, especially with the ability to sell shares in the future.
B&G leaves investors hungry with CFO departure
Finally, shares of B&G Foods dropped 6%. The food company behind the Cream of Wheat, Grandma's Molasses, and Ortega brands said that CFO Tom Crimmins has resigned to pursue other opportunities. In response, B&G said that corporate controller Amy Chiovari would become interim chief financial officer following Crimmins' departure later this month. CEO Robert Cantwell reassured investors that the transition would be smooth and that the decision was amicable, expressing his confidence in Chiovari's abilities. Nevertheless, the stock had already started losing ground before the announcement, and uncertainty regarding the company's future sent the stock to levels it hasn't seen in nearly a year.
Offer from The Motley Fool: The 10 best stocks to buy nowMotley Fool co-founders Tom and David Gardner have spent more than a decade beating the market. In fact, the newsletter they run, Motley Fool Stock Advisor, has tripled the S&P 500!*
Tom and David just revealed their ten top stock picks for investors to buy right now.
Click here to get access to the full list!
*Stock Advisor returns as of 1/30/2017
Dan Caplinger has no position in any stocks mentioned. The Motley Fool recommends Total. The Motley Fool has a disclosure policy.