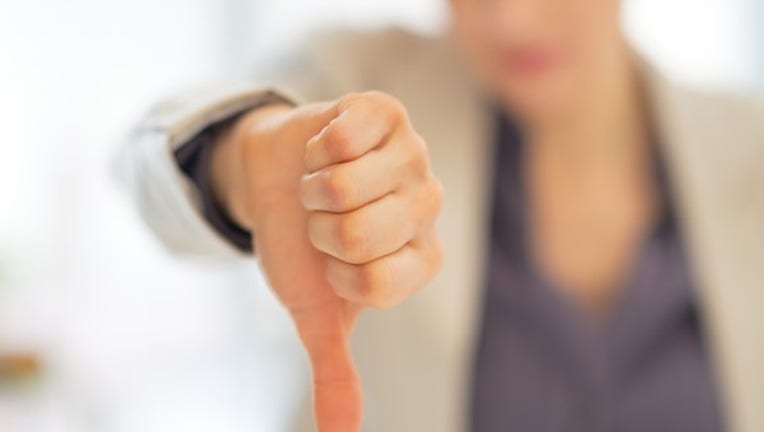 What happened
In response to reporting disappointing top-line results from an important phase 3 trial, shares of PTC Therapeutics(NASDAQ: PTCT), a commercial-stage biotech focused on rare diseases, fell by 10% as of 11 a.m. EST Thursday.
So what
PTC announced the results of its ACT CF trial, which was testing its product Translarna (ataluren) as a hopeful treatment for nonsense mutation cystic fibrosis. Unfortunately, data from the trial showed thatTranslarna was unable to meet its primary or secondary endpoints. In response, management announced its intentions to discontinue all clinical development evaluating Translarna in cystic fibrosis and withdraw its application in Europe.
Image source: Getty Images.
PTC's CEO Dr. Stuart Peltz said:
However, he did reaffirm the company's commitmentto studying Translarna in other indications.
Given the bummer news, it is easy to understand why shares are tumbling on Thursday.
Now what
There's no doubt that this news is a big disappointment for shareholders. The company estimated that the worldwide addressable market for Translarna to treat CF was more than 9,000 patients. That's a few thousand patients larger than its addressablemarket in treating nonsense mutation Duchenne muscular dystrophy (DMD). Nabbing an extra approval would have gone a long way toward expandingthe drug's peak sales potential.
Nonetheless, PTC investors still have a few reasons to remain bullish. Management believes that Translarna's sales will grow strongly in 2017, which is why they are guiding for sales to land between $105 million to $125 million. That's a nice bump from the $81 million in sales that was recorded in 2016. The company also plans to resubmit Translarna to the FDA. Given the agency'scontroversial decision to approve Sarepta TherapeuticsDMD drug Exondys 51 last year, they might have a better chance of success. Finally, the company is moving forward in its phase 2 trials studying Translarna as a treatment for Mucopolysaccharidosis I, Aniridia, and DravetSyndrome. Success in any of those indications would be a big win for investors.
Advancing those clinical studies and expanding access to Translarnawon't come cheap, so the company will still be burning through cash for the foreseeable future. It is also hard to handicap the company's chances of success with the FDA given its history with the agency.
All in all, PTC has a few things going for it, but it remains a high-risk stock. That's why my plan remains to root for this company's success from the sidelines.
10 stocks we like better than PTC TherapeuticsWhen investing geniuses David and Tom Gardner have a stock tip, it can pay to listen. After all, the newsletter they have run for over a decade, Motley Fool Stock Advisor, has tripled the market.*
David and Tom just revealed what they believe are the 10 best stocks for investors to buy right now... and PTC Therapeutics wasn't one of them! That's right -- they think these 10 stocks are even better buys.
Click here to learn about these picks!
*Stock Advisor returns as of February 6, 2017
Brian Feroldi has no position in any stocks mentioned. The Motley Fool has no position in any of the stocks mentioned. The Motley Fool has a disclosure policy.