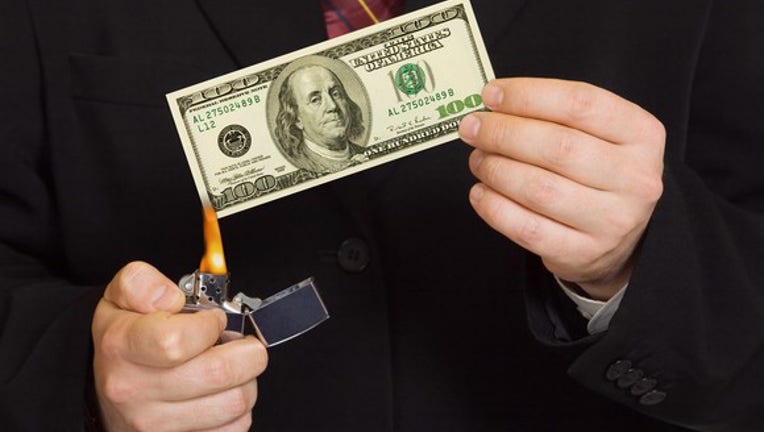 What happened
Shares ofPTC Therapeutics(NASDAQ: PTCT),a commercial-stage biotech focused on rare diseases, plunged 25.3% in March, according to data fromS&P Global Market Intelligence.
Image source: Getty Images.
So what
Here's a look at the key headlines from March that triggered the stock's movement:
PTC Therapeutics announced that its phase 3 ACT CF trial failed to meet itsprimary or secondary endpoints. This study was testing its drug Translarna as a potential treatment for nonsense mutation cystic fibrosis. The clinicalsetback caused management to abandon all clinical development ofTranslarna in treating cystic fibrosis and the company also withdrew its regulatory applicationin Europe.
Management announced that the Food and Drug Administration has "acknowledged the filing over protest" related to PTC's application seeking approval for Translarna as a treatment for Duchenne muscular dystrophy, or DMD. A PDUFA date ofOctober 24, 2017, has been set.
The company agreed to spend $140 million to acquire Marathon Pharmaceuticals' DMD drugEmflaza.While Emflaza was approved by the FDA last month, it has drawn a lot of criticism for its astronomical list price of $89,000 per year. The reason is that Emflaza is simply a generic steroid that costs around $1,200 a year outside of the United States. With lawmakers crying foulon pricing, it is possible that PTC could have vastly overpaid for this deal.
Its fourth-quarter revenue nearly doubled from the year-ago period thanks to growing Translarna sales in Europe. The rising sales caused the company's net loss to get cut in half, too.
Regardless of the upbeat financial results and regulatory news, the disappointing clinical update and controversial acquisition caused shares to take a beating in March.
Now what
TheACT CF trial data was a big blow to the bull thesis for owning PTC's stock. The company had estimated thatTranslarna could have been used to treat more than 9,000 cystic fibrosis patients had the drug made it to market. That's a big market potential than DMD, so it was disappointing to see this label expansion opportunity disappear.
TheEmflaza deal also appears to be a bit of head-scratcher. While PTC has a relationship in place with the DMD community, there is a very real risk that the company just lit a bunch of money on fire if political pressure causes the drugmaker to adjust its pricing.
On the bright side, Translarna appears to be selling well in Europe, and the FDA's decision to finally accept the company's application does offer the real potential to bring the drug to the U.S. Given that the agency gave the thumbs-up toSarepta Therapeutics'DMD drug Exondys 51 last year, the company appears to have a decent argument in favor of approval.
Still, PTC remains a highly controversial company and its future is far from certain. Given those realities, I, for one, plan to keep far away.
10 stocks we like better than PTC TherapeuticsWhen investing geniuses David and Tom Gardner have a stock tip, it can pay to listen. After all, the newsletter they have run for over a decade, Motley Fool Stock Advisor, has tripled the market.*
David and Tom just revealed what they believe are the 10 best stocks for investors to buy right now... and PTC Therapeutics wasn't one of them! That's right -- they think these 10 stocks are even better buys.
Click here to learn about these picks!
*Stock Advisor returns as of April 3, 2017
Brian Feroldi has no position in any stocks mentioned. The Motley Fool has no position in any of the stocks mentioned. The Motley Fool has a disclosure policy.