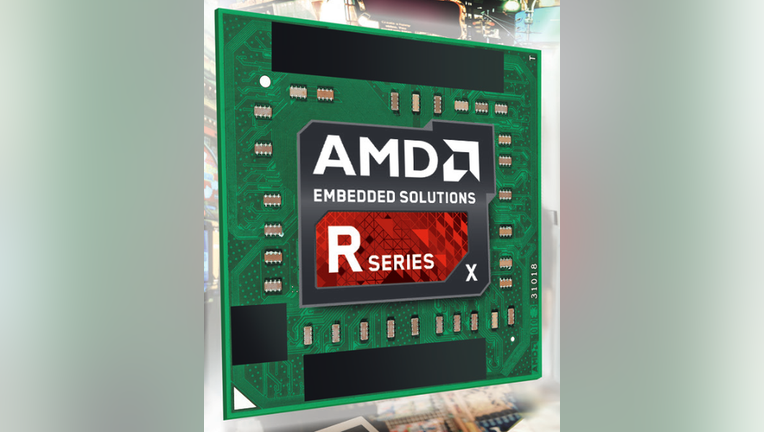 Friday was largely a day of rest for the stock market, with major market benchmarks mixed as investors continue to grapple with all the implications of the presidential election and its future impact. The Dow finished up 40 points on the day, but the S&P 500 fell slightly, and the oil and gold markets posted substantial declines. Yet amid the mixed performance from broad indexes, some stocks enjoyed big gains, and PTC Therapeutics (NASDAQ: PTCT), Advanced Micro Devices (NASDAQ: AMD), and Nordstrom (NYSE: JWN) were among the best-performing stocks in the market. Below, we'll look more closely at these stocks to tell you why they did so well.
Image source: Advanced Micro Devices.
PTC Therapeutics wins an unexpected victory
PTC Therapeutics launched 88% higher after the Committee for Medicinal Products for Human Use of the European Medicines Agency recommended the renewal of the marketing authorization for the company's Translarna Duchenne muscular dystrophy treatment. Many investors had feared that the committee's conditional approval might not be renewed, but the regulatory decision paves the way for renewed approval from the European Commission, which is likely to follow the committee's recommendation. For PTC, the decision requires it to do a new 18-month study of the drug in connection with the disease, with results expected for early 2021. Still, even with today's gains, the stock trades at only about a third of where it started the year.
AMD rides the coattails of its competitor
Advanced Micro Devices climbed by 6% in the wake of positive results from its primary competitor in the graphics processing chip market. NVIDIA soared by nearly 30% after posting exceptionally strong quarterly financials, which many saw as transformative for that company. For Advanced Micro, investors apparently took the news from its competitor as positive for the entire industry, despite the fact that others believe that AMD might well suffer because of its rival's success. Going forward, AMD will have to demonstrate its ability to retain control of its niches within the market and successfully defend them, or else the upward movement of both stocks in concert might well turn to disparate performance.
Nordstrom signals retail strength
Finally, Nordstrom finished higher by 5%. The high-end department store retailer reported its third-quarter financial numbers Thursday afternoon, and investors were pleased with a return to solid comparable-store sales gains and good earnings performance. Aggressive expansion in store counts was centered on the discount Nordstrom Rack concept, but the retailer also said that its earnings for the full year would be higher than it had previously expected. The struggles for retailers aren't entirely over and done with, but Nordstrom's results suggested that the company might at least have some positive momentum moving into the key holiday season.
10 stocks we like better than PTC Therapeutics When investing geniuses David and Tom Gardner have a stock tip, it can pay to listen. After all, the newsletter they have run for over a decade, Motley Fool Stock Advisor, has tripled the market.*
David and Tom just revealed what they believe are the ten best stocks for investors to buy right now... and PTC Therapeutics wasn't one of them! That's right -- they think these 10 stocks are even better buys.
Click here to learn about these picks!
*Stock Advisor returns as of November 7, 2016
Dan Caplinger has no position in any stocks mentioned. The Motley Fool recommends Nordstrom. Try any of our Foolish newsletter services free for 30 days. We Fools may not all hold the same opinions, but we all believe that considering a diverse range of insights makes us better investors. The Motley Fool has a disclosure policy.