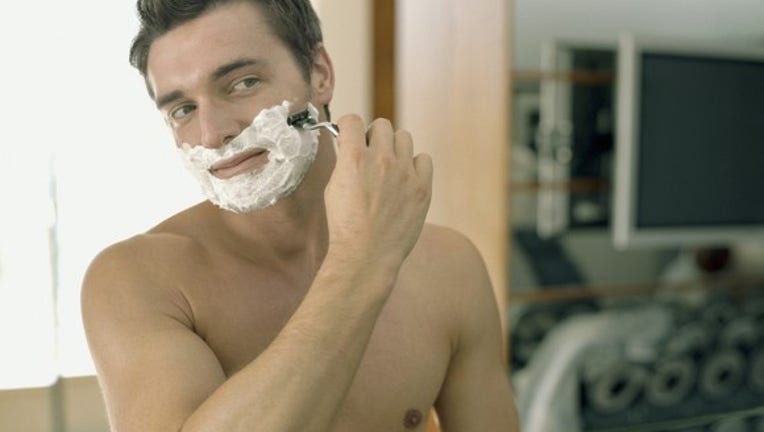 Of the many competitive strengths that investors typically credit Procter & Gamble (NYSE: PG) for having, marketing is one of the biggest. After all, the consumer goods titan boasts the largest advertising budget on the market, with almost $5 billion of annual spending.
There's a less well-known piece of P&G's marketing program, though, that involves simply giving away free stuff. The company has ramped up what it calls "sampling" initiatives lately -- in hopes of winning back market share. Management sees the trial programs as worthwhile investments, but that's debatable since they don't carry the type of payoff that a new ad campaign or product launch might quickly deliver.
Free diapers, razors, and detergent
Procter & Gamble sells a lot of diapers. At $9 billion of annual revenue, in fact, the franchise is easily P&G's single biggest brand.
Image source: Procter & Gamble.
The company also gives away tons of these products. Through partnerships with hospitals around the country, it put trial versions of its Pampers baby products in the hands of 70% of new moms last year. Executives credit this massive sampling program with helping deliver strong market-share gains against Kimberly-Clark's (NYSE: KMB) Huggies brand. With its Pampers and Luvs brands, P&G now accounts for 45% of U.S. diaper share, up from 36% in 2009.
Image source: Getty Images.
P&G also gave away 2 million samples of its Fusion razors in the last year. The company targets young men by providing them trial products near their 18th birthday so that, ideally, they become repeat customers.
Its market coverage has been impressive. Roughly 80% of this target demographic received a P&G-branded shaving product this year.
The grooming segment was P&G's worst performer in fiscal 2016 as the company had trouble defending market share from value-based rivals and from online-subscription shaving services like Unilever's (NYSE: UL) Dollar Shave Club. Trends are looking better at the start of fiscal 2017, though, which is giving management hope that it could soon return to above-average growth in this highly profitable segment.
Image source: P&G.
Anchored by the Tide detergent brand, Procter & Gamble's fabric care division is held up by CEO David Taylor and his team as an example of the type of innovation-powered sales gains they want across the portfolio. "Fabric care results demonstrate what is possible when we deliver superior value from best-in-class performance at a modest price premium," Taylor told investors in a recent conference call.
Sampling has been a key contributor to that success. P&G boosted its trail giveaways to 17 million units last year from just 5 million in the prior year. Management's plans call for a further near-doubling of the program for the current fiscal year.
A lifetime of payoff
In a call with investors, Chief Financial Officer Jon Moeller recently explained why P&G decided to boost its trial-program spending despite the low payoff in terms of immediate investment returns. Here's how Moeller described the calculation:
P&G pulled back on its trial programs a few years ago as part of its huge cost-cutting initiative. But the company's line of thought has changed and now executives think it's worth plowing cash into what looks like free giveaways.
"It's really the area of spending that should be the last that we cut," Moeller said in October, "because of its importance in building users for potentially a lifetime of consumption."
10 stocks we like better than Procter and Gamble When investing geniuses David and Tom Gardner have a stock tip, it can pay to listen. After all, the newsletter they have run for over a decade, Motley Fool Stock Advisor, has tripled the market.*
David and Tom just revealed what they believe are the 10 best stocks for investors to buy right now... and Procter and Gamble wasn't one of them! That's right -- they think these 10 stocks are even better buys.
Click here to learn about these picks!
*Stock Advisor returns as of Nov. 7, 2016
Demitrios Kalogeropoulos has no position in any stocks mentioned. The Motley Fool recommends Kimberly-Clark and Unilever. Try any of our Foolish newsletter services free for 30 days. We Fools may not all hold the same opinions, but we all believe that considering a diverse range of insights makes us better investors. The Motley Fool has a disclosure policy.