Why Priceline Group, Hecla Mining, and Freeport-McMoRan Jumped Today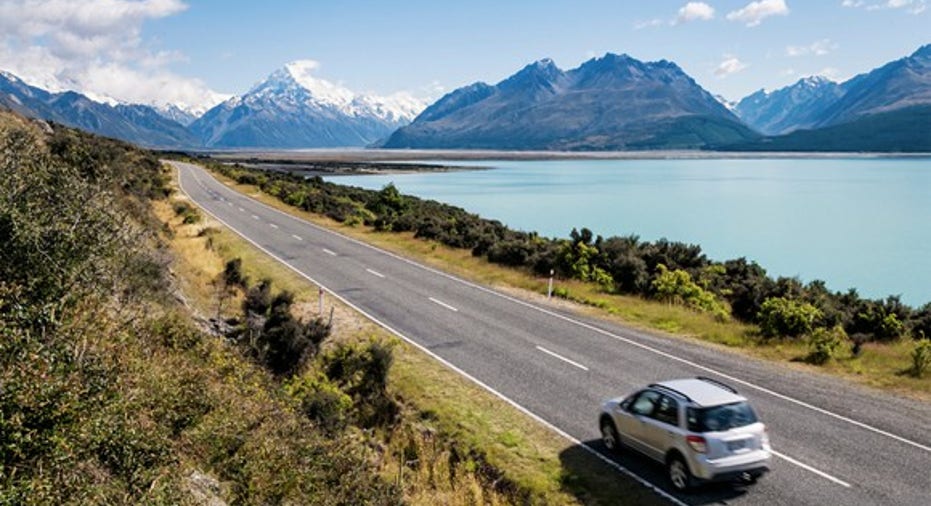 The presidential election dominated the business world on Tuesday, but the stock market showed modest gains. Major market benchmarks climbed around half a percent, but some individual stocks rose much more sharply. Among the best performers were Priceline Group (NASDAQ: PCLN), Hecla Mining (NYSE: HL), and Freeport-McMoRan (NYSE: FCX). Below, we'll look more closely at these stocks to tell you why they did so well.
Image source: Priceline Group.
Priceline celebrates a strong summer travel season
Priceline Group jumped 7% after the online travel giant reported strong third-quarter financial results for its summer high season. The company saw gross travel bookings climb by a quarter, helping drive roughly 20% gains in both revenue and adjusted net income. In particular, hotel room bookings were especially strong, outweighing the negative impact from slightly lower airline ticket sales and slower growth in the rental car market. Priceline did have to take an impairment charge related to its OpenTable reservation business, but investors were happy about the decision to take a more measured approach toward growth at OpenTable while focusing on Priceline's highly successful core business.
Hecla shines brighter
Hecla Mining climbed 8% in the wake of its third-quarter financial report. The silver miner said that sales jumped by more than 70% to $179.4 million, hitting a new record. Silver production was up by two-thirds to 4.3 million ounces, and Hecla's gold production was also strong, rising by a fifth to exceed 52,000 ounces. Hecla CEO Phillips Baker, Jr. said that the company's willingness to take risks by making investments in projects at lower silver prices is now paying off through greater production, and the recent completion of Hecla's acquisition of the Montanore silver project could help boost the silver miner's prospects well into the future, too. Given that Hecla has had this success even with silver prices remaining subdued, a true push higher for the white metal could bring even bigger gains.
Freeport-McMoRan rides copper higher
Finally, Freeport-McMoRan gained 7%. The copper, gold, and energy producer continued to see its stock rise in the face of improved conditions in the copper market, where prices rose to nearly $2.38 per pound. That might not sound like much, but it's near the highest levels of the year, and some commodity-market analysts believe that improving conditions in the market for copper could send prices upward toward the $2.75- to $3-per-pound level. Moreover, with Freeport having aggressively worked to try to shore up its balance sheet, investors appear to be more optimistic that it can weather the cyclical downturn in the commodity markets and reward shareholders for staying the course when conditions do improve.
10 stocks we like better than Freeport-McMoRan Copper and Gold When investing geniuses David and Tom Gardner have a stock tip, it can pay to listen. After all, the newsletter they have run for over a decade, Motley Fool Stock Advisor, has tripled the market.*
David and Tom just revealed what they believe are the ten best stocks for investors to buy right now and Freeport-McMoRan Copper and Gold wasn't one of them! That's right -- they think these 10 stocks are even better buys.
Click here to learn about these picks!
*Stock Advisor returns as of November 7, 2016
Dan Caplinger owns shares of Priceline Group. The Motley Fool owns shares of and recommends Priceline Group. The Motley Fool owns shares of Freeport-McMoRan Copper and Gold. Try any of our Foolish newsletter services free for 30 days. We Fools may not all hold the same opinions, but we all believe that considering a diverse range of insights makes us better investors. The Motley Fool has a disclosure policy.