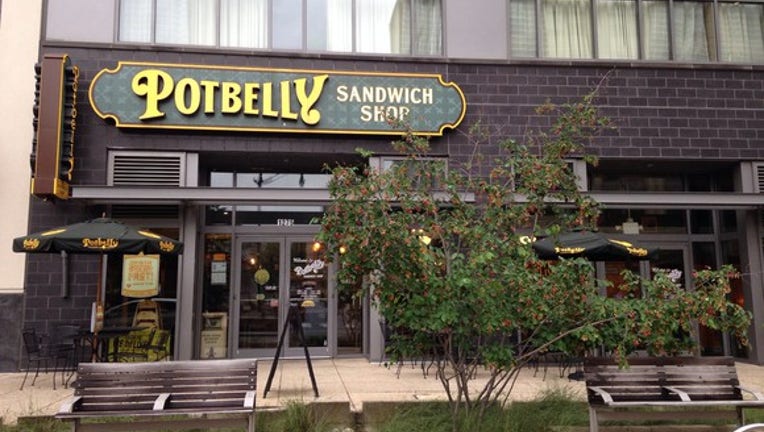 What happened
Shares of Potbelly Corporation (NASDAQ: PBPB)slumped after the quick-service sandwich specialist announced disappointing first-quarter 2017 results.
So what
Quarterly revenue climbed 6% year over year, to $101.7 million, as contributions from new locations more than offset a 3.1% decline in company-operated comparable-store sales. On the bottom line, that translated to 16.7% growth in adjusted net income, to $1.3 million, and 25% growth in adjusted earnings per diluted share, to $0.05. Analysts, on average, were looking for roughly the same per-share earnings on revenue of $103.4 million.
IMAGE SOURCE: POTBELLY.
"The operating environment remained highly challenging for restaurants, and our business performance was reflective of these negative traffic trends experienced throughout most of the industry," elaborated Potbelly Chairman and CEO Aylwin Lewis. "Our comparable store sales decline of 3.1% fell short of our expectations, as traffic at the end of 2016 continued to decline into 2017."
Now what
For the full year, Potbelly now expects a low-single-digit drop in company-operated comparable-store sales (versus guidance for flat comps previously) and adjusted net income of $9.0 million to $10.0 million, equating to adjusted per-share earnings of $0.35 to $0.38 (down from $0.45 to $0.47 previously).Underlying this outlook is a combination of Potbelly's year-to-date traffic trends and the previously announced impending closure of its Chicago Midway Airport shop, the lease for which will not be extended per the proposal of a new development group hired by the airport to handle dining concessions.
In the end, from its falling comps to its guidance reduction, there's no denying this was a tough quarter for Potbelly, and it's no surprise to see shares tumbling today.
10 stocks we like better than PotbellyWhen investing geniuses David and Tom Gardner have a stock tip, it can pay to listen. After all, the newsletter they have run for over a decade, Motley Fool Stock Advisor, has tripled the market.*
David and Tom just revealed what they believe are the 10 best stocks for investors to buy right now... and Potbelly wasn't one of them! That's right -- they think these 10 stocks are even better buys.
Click here to learn about these picks!
*Stock Advisor returns as of May 1, 2017
Steve Symington has no position in any stocks mentioned. The Motley Fool has no position in any of the stocks mentioned. The Motley Fool has a disclosure policy.