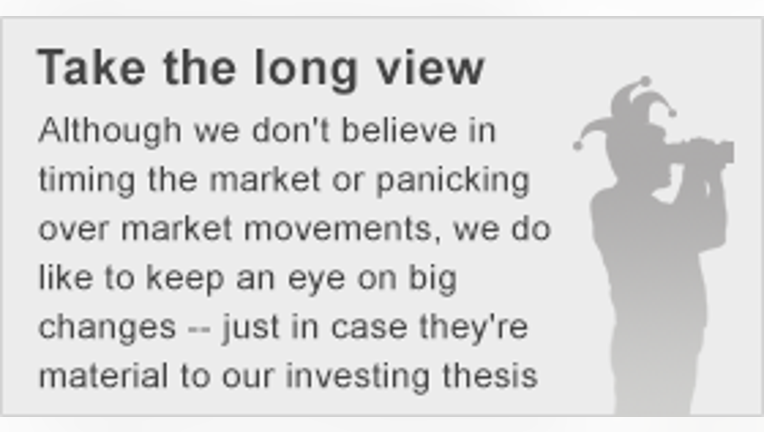 Image source: TBIT via Pixabay.
What: Shares of PortolaPharmaceuticals, a clinical-stage biopharmaceutical company focused on developing therapies for thrombosis and other hematologic diseases, dropped by more than 22% as of 11:00 a.m. EST today after the company released data from a phase 3 trial that failed to impress investors.
So what: Portola released top-line results from its Phase 3 APEX trial today, which was a study designed to test how well its experimental drug compound Betrixaban prevented blood blots in acute medically ill patients when compared to the current standard of care, which is Sanofi's injectable drug Lovenox.
The trial divided the 7,513patients enrolled in the study into three separate cohorts, and Portola was hoping to show astatically significant improvement in each ofthem.Patients in cohorts 2 and 3 did manage to show a statistically significant improvement as their p-values came in below the critical threshold level of 0.05. However, patients in cohort1achieved a p-value of 0.054, which was a bit higher than the critical threshold level,so the company was not able to call the data statistically significant.
Now what: Despite the miss, Portola's CEO Bill Lis still believes the rest of the data was strong enough to support a regulatory for Betrixaben. In the release, he stated: The markets are not looking kindly on the news, hence why shares are getting slammed today.
Lis' confidence likely stems from the study data that showed Betrixaban was able to reduce the relative risk ofvenous thromboembolism, or VTE, when compared to Lovenox's in all three of thecohort groups by at least 19%. Sincethere are more than 1million cases of VTE reported annually in the G7countries, and 150,000 patients die from the disease, it's possible regulators might be willing to overlook the small miss and allow the drug to be marketed anyway.
However, despite management's confidence in Betrixaban,Portola's near-term future just got a little bit murkier. Since investors were banking on Betrixaban to eat into asignificantslice of the $1.7billion in sales Sanofi rang up on Lovenox in 2014, it'sunderstandable that shares were sold off today.
Portola still has ambitions toone day become a player in the $10 billion market foranticoagulants, and those dreams still might come true, but given the increased uncertainty, here, I think it makes sense to wait until we have more information before we call this dip a buying opportunity.
The article Why Portola Pharmaceuticals Inc's Stock Is Bleeding Red Today originally appeared on Fool.com.
Brian Feroldi has no position in any stocks mentioned. The Motley Fool has no position in any of the stocks mentioned. Try any of our Foolish newsletter services free for 30 days. We Fools may not all hold the same opinions, but we all believe that considering a diverse range of insights makes us better investors. The Motley Fool has a disclosure policy.
Copyright 1995 - 2016 The Motley Fool, LLC. All rights reserved. The Motley Fool has a disclosure policy.