Why Plug Power Just Plunged 14%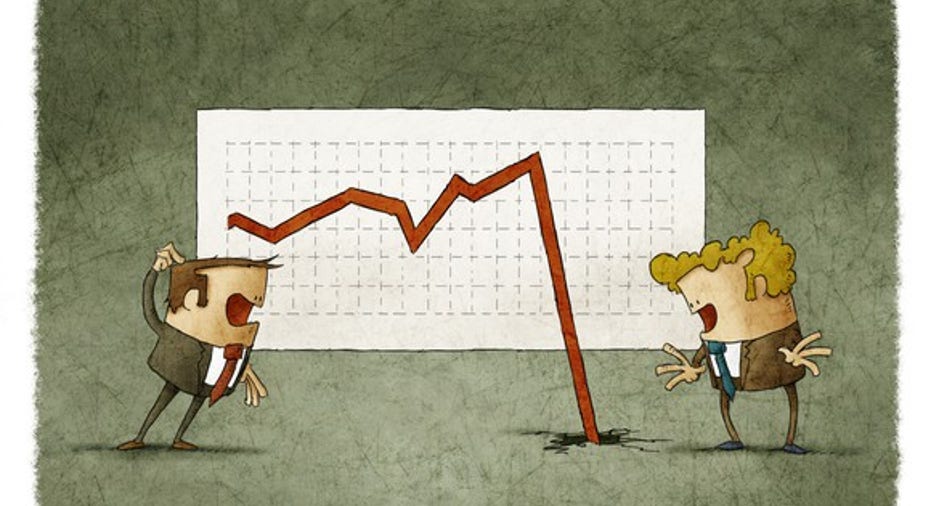 What happened
Shares of fuel cell pioneer Plug Power (NASDAQ: PLUG) tumbled in Wednesday trading, closing the day down 13.7%.
So what
As we advised earlier today, Plug's sell-off can be traced directly back to a downgrade to "sell" by Roth Capital earlier this morning. Roth had three main points to make in its downgrade. First, Plug Power reported "weak" earnings last quarter. Second, while that quarter didn't include any sales from Plug's widely touted alliance with Amazon.com (NASDAQ: AMZN), once those sales do begin to roll in later this year, Roth believes they will result in "poor quality of revenue, earnings, and gross margins" for Plug.
Third and finally, Plug's move closer to Amazon is resulting in customer attrition among the company's other customers, including Wal-Mart (NYSE: WMT), which may not want to patronize Plug products in the future, knowing that the company is so closely tied to (and may soon be part owned by) Amazon.
Roth ended by predicting a 35% collapse in Plug's stock price and urged investors to sell the stock.
Why are Plug Power shares crashing? It's not exactly a headscratcher. Image source: Getty Images.
Now what
Plug Power management quickly shifted into damage-control mode, with CEO Andy Marshcalling Roth's report "misinformation." Marsh reiterated his earlier reiteration of Plug's revenue guidance for this year ($130 million). And regarding Plug's customers, Marsh averred that Plug is seeing "increased new customer interest in our products." Regarding key customer Wal-Mart in particular, Marsh said that Plug's already-agreed "shipping plans for Walmart have not changed."
But to no avail.
For one thing, Marsh did not address Roth's predictions of "poor quality of revenue, earnings, and gross margins" from the Amazon deal. Neither did he address what plans Wal-Mart might have for future purchases of Plug Power fuel cells after the current agreements expire.
Given that it's these two predictions that were the crux of Roth's downgrade, I can see why investors aren't feeling very reassured today.
10 stocks we like better than Plug PowerWhen investing geniuses David and Tom Gardner have a stock tip, it can pay to listen. After all, the newsletter they have run for over a decade, Motley Fool Stock Advisor, has tripled the market.*
David and Tom just revealed what they believe are the 10 best stocks for investors to buy right now...and Plug Power wasn't one of them! That's right -- they think these 10 stocks are even better buys.
Click here to learn about these picks!
*Stock Advisor returns as of May 1, 2017.
Rich Smith has no position in any stocks mentioned. The Motley Fool owns shares of and recommends Amazon. The Motley Fool has a disclosure policy.