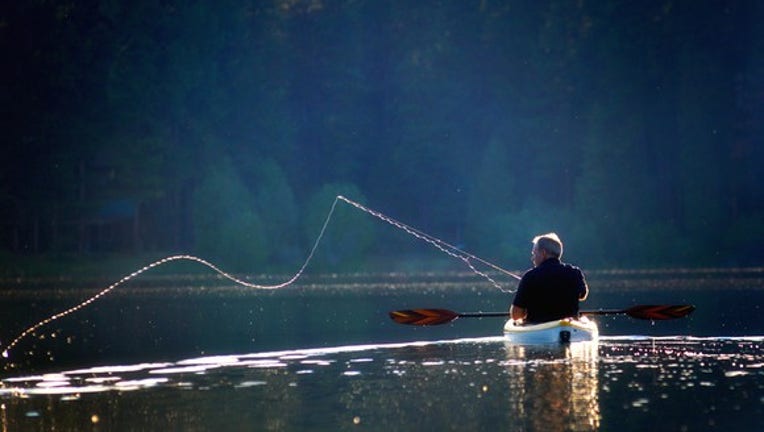 What happened
Shares of Chinese fishing company Pingtan Marine Enterprises (NASDAQ: PME) declined 15.7% in Friday trading, ending the week just a few pennies above where it entered.
So what
There seems to be little specific news to explain Pingtan's sudden sell-off Friday, at least in the ultra-near term. Over in Norway, rival fishermen Norway Royal Salmon and Marine Harvest are enjoying their "best fourth quarter result in ... history," and "record high" profits, respectively, both partly with help from Chinese demand for fish.
As for how Pingtan is doing, though, although the company issued earnings guidance for its fiscal first quarter 2017 last month, Pingtan still hasn't released its results for thefourth quarter of fiscal 2016. According to management, though results will come out in March 2017.
Give an investor the right stock, and he can go fishing for a lifetime. Image source: Getty Images.
Now what
And of course, March 2017 itself is only a couple of weeks off, and the prospect of possibly bad news then might have something to do with why investors sold off Pingtan stock Friday. Or the sell-off could simply be a reflection of investors taking profits just in case next month's news is bad. After all, Pingtan stock is up 220% over the past year. With so much paper profit at risk, investors might not want to risk seeing any of it evaporate if next month's news is anything short of stellar.
Then again, seeing how well Pingtan's rivals are doing in Norway, there's every possibility Pingtan's news will be exactly that: Stellar.
10 stocks we like better than Pingtan Marine EnterpriseWhen investing geniuses David and Tom Gardner have a stock tip, it can pay to listen. After all, the newsletter they have run for over a decade, Motley Fool Stock Advisor, has tripled the market.*
David and Tom just revealed what they believe are the 10 best stocks for investors to buy right now...and Pingtan Marine Enterprise wasn't one of them! That's right -- they think these 10 stocks are even better buys.
Click here to learn about these picks!
*Stock Advisor returns as of February 6, 2017.
Rich Smith has no position in any stocks mentioned. The Motley Fool has no position in any of the stocks mentioned. The Motley Fool has a disclosure policy.