Why Pingtan Marine Enterprise Stock Just Crashed 28%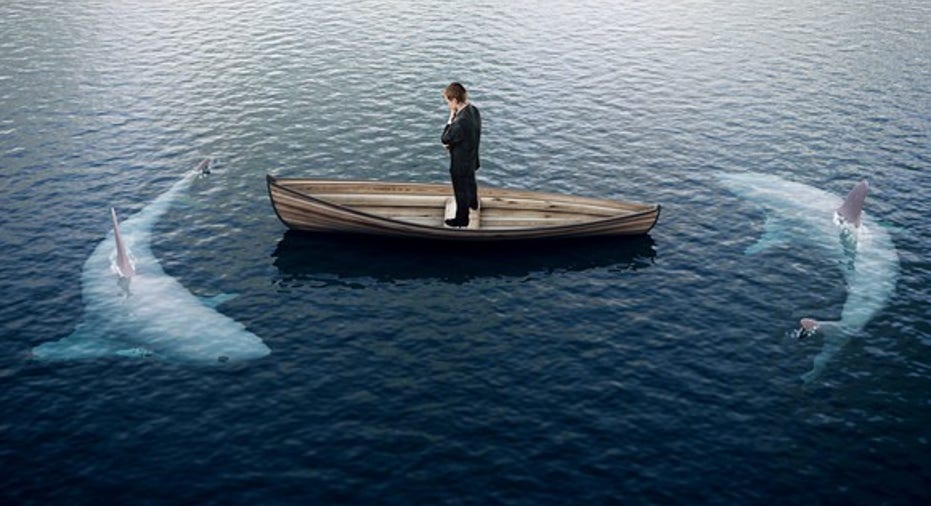 What happened
Shares of Chinese fishing company Pingtan Marine Enterprise (NASDAQ: PME) collapsed on Wednesday, closing the day down more than 28.2%.
So what
The selling appears to have been initiated in response to an incendiary reportpublished earlier today by short-seller "Aurelius Value." Among other things, this report alleged that Pingtan:
"has engaged in fraudulent and illegal activities."
that Pingtan's chairman "is using an alias to cloak his real identity from investors while sitting atop a syndicate of companies that use Pingtan to finance international crimes of fraud, poaching, and even human trafficking."
that Pingtan Marine shares "are likely worthless."
The sharks are circling at Pingtan. Image source: Getty Images.
Now what
Trading in Pingtan shares was suspended earlier today before resuming (and plummeting). What investors want to know now is what happens next -- but they might not like the answer.
Whether or not Aurelius Value's accusations are proven out, they've already attracted multiple shareholder class action lawsuits from all the usual suspects, and lawyers are circling like sharks in a chum pond. In my experience, these kinds of situations aren't necessarily fatal to a stock (assuming the allegations are proven false). Nonetheless, controversy of the sort that's been stirred up around Pingtan almost always overhangs a stock for months -- and can prevent it from rising.
Meanwhile, back at headquarters, Pingtan management finally rushed out a brief statement in response to Aurelius's short attack, but it said only that it's "aware" of the allegations and "is looking into the allegations." For shareholders who've already suffered a huge loss, that reaction may prove to be too little, too late.
10 stocks we like better than Pingtan Marine EnterpriseWhen investing geniuses David and Tom Gardner have a stock tip, it can pay to listen. After all, the newsletter they have run for over a decade, Motley Fool Stock Advisor, has tripled the market.*
David and Tom just revealed what they believe are the 10 best stocks for investors to buy right now...and Pingtan Marine Enterprise wasn't one of them! That's right -- they think these 10 stocks are even better buys.
Click here to learn about these picks!
*Stock Advisor returns as of May 1, 2017.
Rich Smith has no position in any stocks mentioned. The Motley Fool has no position in any of the stocks mentioned. The Motley Fool has a disclosure policy.