Why Pier 1 Imports, Intercept Pharmaceuticals, and Costamare Slumped Today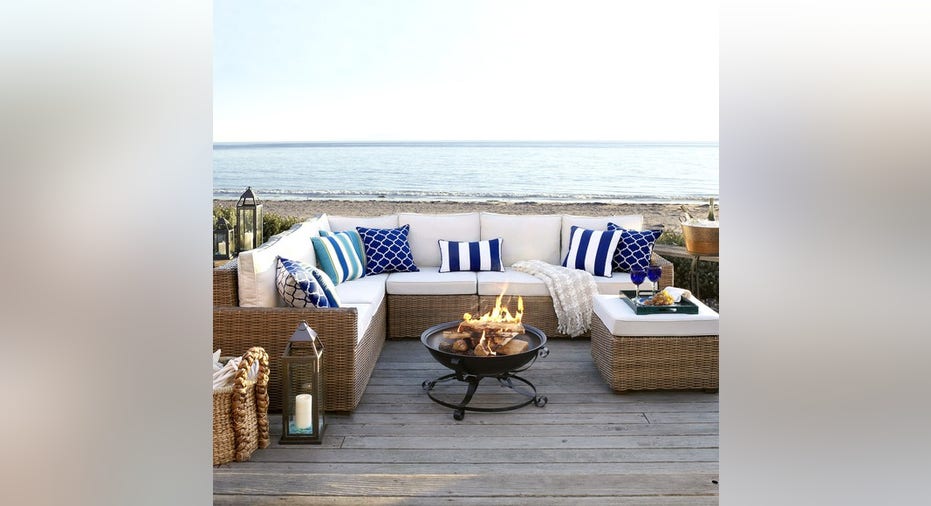 Image source: Pier 1 Imports.
Investors appear to have forgotten that anything troubling happened last week, at least given the performance of the stock market over the past three days. Thursday continued the stock market's recovery following its Brexit-induced plunge, and major market benchmarks added well over 1% more to their upward bounce since Tuesday morning. Investors now seem to believe that stimulus measures from global policymakers will be sufficient to outweigh any negative impact from the U.K. leaving the European Union, and continuing economic strength in the U.S. should bolster the stock market's prospects. Yet some companies didn't benefit from the market's good mood. Pier 1 Imports , Intercept Pharmaceuticals , and Costamare were among the biggest decliners on Thursday.
Pier 1 suffers the retail blues
Pier 1 dropped 6% after releasing its fiscal first-quarter results Wednesday afternoon after the market close. The retailer reported a 4.2% drop in revenue on a 2.5% decline in comparable sales, and Pier 1 reversed a year-ago profit with a net loss of $6 million, or $0.07 per share, for the quarter. The retailer continued its efforts to optimize its store network, closing eight underperforming stores and projecting another dozen closures by the end of the fiscal year. Although Pier 1 has tried to invest in marketing efforts to bolster its business, CFO Jeff Boyer pointed to a highly competitive promotional environment among retailers and soft store traffic in reining in expectations in its guidance for the remainder of the year. With revenue contraction of 1% to 3% expected in fiscal 2017, investors showed their impatience with the pace of Pier 1's recovery by bidding the stock lower.
Intercept raises capital
Intercept Pharmaceuticals fell 5% in the wake of its pricing its public offering of convertible senior notes. The company said that it would sell $400 million of the notes, which will carry an interest rate of 3.25%. The seven-year notes are convertible into stock at a rate of 5.0358 shares per $1,000 of face value, equating to an initial conversion price of $198.58 per share. With the stock currently trading below $150 per share, Intercept stock will have room for growth before existing shareholders would have their interests diluted. Intercept hopes to use most of the proceeds to fund the commercialization of its Ocaliva treatment for primary biliary cholangitis and potential clinical development for treatment of nonalcoholic steatohepatitis and other possible indications. Investors, however, focused on the loss of a portion of their investment profits if Intercept shares climb through the roof.
Costamare takes on water
Finally, Costamare sank 15%. The shipping company got negative comments from analysts at Morgan Stanley, which downgraded the stock from overweight to equal-weight. One of the primary appeals of the shipping industry is the high dividends that Costamare and many of its peers pay, but Morgan Stanley believes that those dividends are unsustainable and projects a decline of as much as 80% from current levels. Moreover, the analyst sees Costamare having to renew expiring charters at lower rates, and that will put downward pressure on earnings. Even with a price-target cut, however, Morgan Stanley sees Costamare as a high-quality player in the space. That implies that owners of other shipping stocks need to be especially careful in watching how companies navigate the current tough conditions in the industry.
The article Why Pier 1 Imports, Intercept Pharmaceuticals, and Costamare Slumped Today originally appeared on Fool.com.
Dan Caplinger has no position in any stocks mentioned. The Motley Fool has no position in any of the stocks mentioned. Try any of our Foolish newsletter services free for 30 days. We Fools may not all hold the same opinions, but we all believe that considering a diverse range of insights makes us better investors. The Motley Fool has a disclosure policy.
Copyright 1995 - 2016 The Motley Fool, LLC. All rights reserved. The Motley Fool has a disclosure policy.