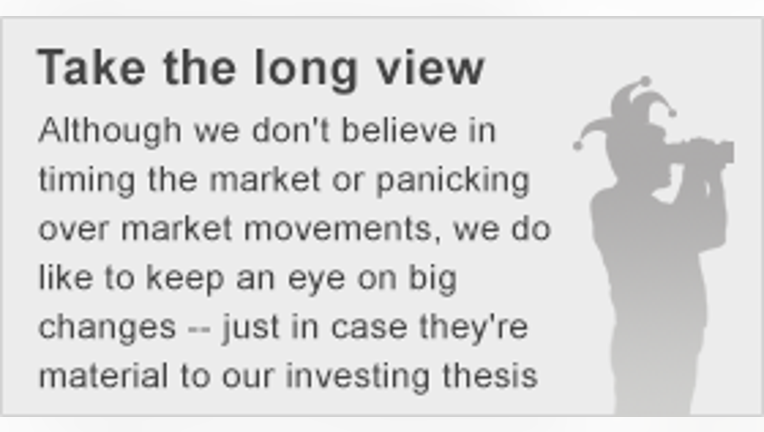 What: Shares of PHH Corporation are plunging, dropping more than 26% as of 3:15 p.m. EST after the company reported a fourth-quarter loss.
So what: PHH Corporation reported a net loss of $54 million in the fourth quarter, or $0.92 per share. The consensus analyst estimate was for a loss of $0.30 per share during the fourth quarter.
So-called "core earnings" came in at a negative $0.38 per share for the fourth quarter. Core earnings exclude mark-to-market adjustments to the carrying value of its mortgage servicing rights, and related derivatives.
Mortgage servicing remains a major challenge for PHH. The company lost $65 million in the segment this quarter, compared to a loss of $77 million in the third quarter, and $13 million in the fourth quarter of 2014. The company's mortgage servicing rights were impaired by $52 million this quarter compared to $22 million in the third quarter.
Now what: Company executives highlighted a number of major challenges for the company, and its industry as a whole. Execs pointed toward double-digit increases in compliance, process management, and technology costs. In addition, the company cited capital markets volatility as a reason for suspending its share-repurchase program, noting that it needed to maintain a "prudent liquidity cushion" during uncertain times.
The article Why PHH Corporation Plunged Today originally appeared on Fool.com.
Jordan Wathen has no position in any stocks mentioned. The Motley Fool has no position in any of the stocks mentioned. Try any of our Foolish newsletter services free for 30 days. We Fools may not all hold the same opinions, but we all believe that considering a diverse range of insights makes us better investors. The Motley Fool has a disclosure policy.
Copyright 1995 - 2016 The Motley Fool, LLC. All rights reserved. The Motley Fool has a disclosure policy.