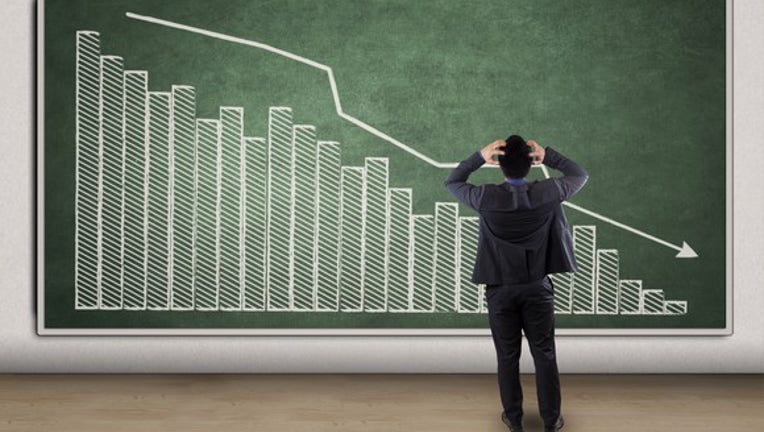 What happened
Shares of Perrigo Company plc (NYSE: PRGO), a diversified healthcare company, fell by 11.7% on Tuesday. The company's stock tumbled as the result of its preliminary fourth-quarter earnings report that signaled a major change in direction going forward.
So what
First off, Perrigo decided to sell its royalty stream from the multiple sclerosis drugTysabritoRPI Finance Trust in a deal valued at $2.85 billion. While the upfront cash portion of this deal should help the company delever its balance sheet, Perrigo's 2017 top line is now expected to drop by 7.1% to 10.7% relative to last year.
Image source: Getty Images.
Next, the company announced theappointment of Ron Winowiecki as acting chief financial officer following the the resignation of Judy L. Brown. Brown is moving up the food chain to serveas the senior vice president in charge of global business services and finance atAmgen, but the Street rarely likes it when key members of a company's executive leadership depart abruptly for any reason.
Now what
Yesterday's double-digit dive was undoubtedly the market's initial attempt at revaluing Perrigo's stock in light of these significant material events. However, investors can probably expect even more volatility due to the increasing likelihood that the company will now divest additional non-core assets in an attempt to improve its balance sheet and eventually return to growth.
In short, it's hard to get a firm grasp on Perrigo's value proposition at the moment because of these various moving parts, and there's no telling what the company will ultimately end up looking like when the smoke clears. So while most stocks trading at a rock-bottom price-to-sales ratio of 1.83 would rightfully be considered an outright bargain, investors may want to think twice before grabbing shares of this possible value trap.
10 stocks we like better than PerrigoWhen investing geniuses David and Tom Gardner have a stock tip, it can pay to listen. After all, the newsletter they have run for over a decade, Motley Fool Stock Advisor, has tripled the market.*
David and Tom just revealed what they believe are the 10 best stocks for investors to buy right now... and Perrigo wasn't one of them! That's right -- they think these 10 stocks are even better buys.
Click here to learn about these picks!
*Stock Advisor returns as of February 6, 2017
George Budwell has no position in any stocks mentioned. The Motley Fool has no position in any of the stocks mentioned. The Motley Fool has a disclosure policy.