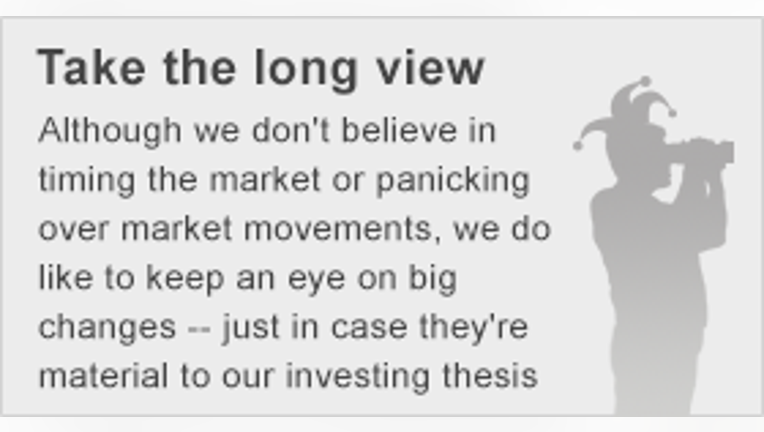 What: Shareholders ofPerrigo PLC , a drug manufacturer, are having a rough day as the company's stock is down by 11% as of 3:30 p.m. EST. The company reported fourth-quarter earnings that came up short of expectations.
So what: Revenue came in at $1.42 billion for the quarter, which was up33% when compared to the year-ago period, and its adjusted earnings per share were $1.80. Both of those numbers came up short of Wall Street's expectations, as the pros were expecting $1.93 in adjusted earnings, and $1.46 billion in revenue.
The huge jump in the company's top line was mostly acquisition related as Perrigo shelled more than 4.0 billion euros last year to acquirethe European drugmaker Omega Pharma, and a portfolio of over-the-counterbrands fromGlaxoSmithKline .The moves led the company to create a new reporting segment that it calls "Branded Consumer Healthcare," butthis division appears to be primarily responsible for the earnings miss.
Here's Perrigo's CEO Joseph Papa commenting on the quarter:
Now what:Perrigo stock has been taken to the woodshed during the past few months, as it's down more than 36% from its springtime highs. Its stock is still reeling from last year's failed takeover attempt byMylan N.V. Perrigo's stock initially jumped when news broke that Mylan was interested in buying out the company, but after a long and drawn-out process, the deal ultimately fell through. Perrigo's shares plunged on the news, and its shares have waned ever since.
Looking to 2016, Perrigo's management team is forecasting that its earnings per share will land between $9.50 to $9.80 for the year, which would be strong growth from the $7.59 it recorded in 2015. If the company can prove that it's capable of delivering on its promises, then it's possible that investors could once again warm up to the stock.
The article Why Perrigo Company PLC Ordinary Shares Are Plummeting Today originally appeared on Fool.com.
Brian Feroldi has no position in any stocks mentioned. The Motley Fool recommends Mylan. Try any of our Foolish newsletter services free for 30 days. We Fools may not all hold the same opinions, but we all believe that considering a diverse range of insights makes us better investors. The Motley Fool has a disclosure policy.
Copyright 1995 - 2016 The Motley Fool, LLC. All rights reserved. The Motley Fool has a disclosure policy.