Why PayPal Holdings, Nokia, and Exact Sciences Jumped Today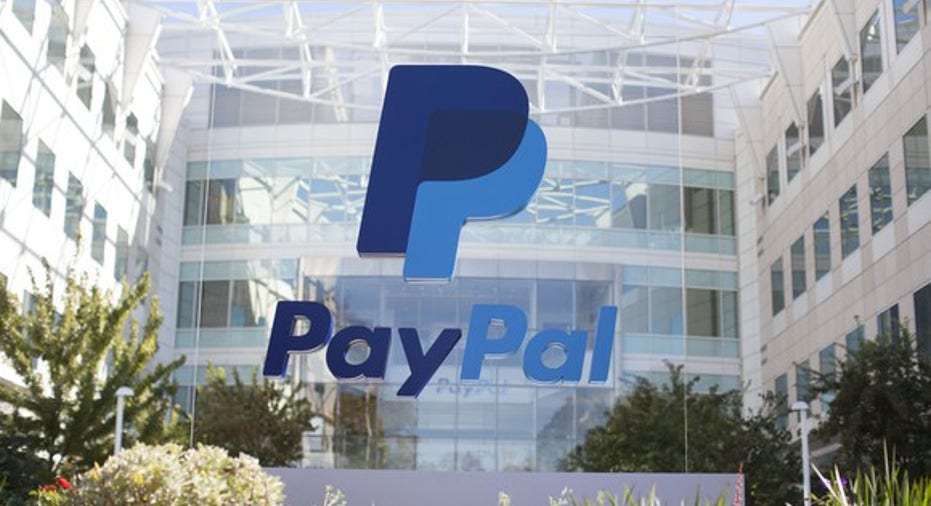 The stock market essentially moved sideways Thursday, consolidating its gains from earlier in the week as investors tried to parse large quantities of news concerning federal policy-making and corporate earnings results. Most major benchmarks finished close to flat on the day.
In particular, market participants are still trying to figure out how the Trump administration's broad outline of a tax reform plan might translate into actual legislation, and which companies are most likely to benefit if it does.
Still, news from individual companies did have an impact, and quarterly reports from PayPal Holdings (NASDAQ: PYPL), Nokia (NYSE: NOK), and Exact Sciences (NASDAQ: EXAS) helped place them among the best performers on the day. Here's why they did so well.
PayPal pays off for investors
PayPal Holdings climbed 7% in the wake of its first-quarter earnings report late Wednesday afternoon. The payment processing company said that its revenue grew 17% year over year, boosting adjusted earnings by nearly a fifth and climbing above the 200 million mark in terms of active customer accounts. PayPal handled 1.7 billion payment transactions during the quarter, with its total payment volume of $99 billion demonstrating the rising popularity of the service. In addition to the strong results, PayPal announced a $5 billion stock repurchase authorization, and also raised its guidance for the full year. PayPal now expects revenue growth of between 15% and 17%, and the company's fundamental business prospects look favorable for the near future.
Image source: PayPal.
Nokia passes its rival
Nokia was up 7% after announcing its own first-quarter financial results. The Finnish company reported a loss for what has historically been a seasonally weak period, and sales in its key networks segment were down 6% compared to the prior year's first quarter. But Nokia did manage to outperform rival Ericsson (NASDAQ: ERIC) in terms of keeping its top-line declines to a minimum -- the Swedish firm saw double-digit percentage drops in sales. Nokia CEO Rajeev Suri believes that his company is strong from a competitive perspective throughout the industry, and said that initiatives like stabilizing its key mobile networks business while building momentum in applications and analytics will be critical in order for it to maintain positive momentum throughout the remainder of the year.
Exact Sciences looks healthy
Finally, Exact Sciences soared 25%. The maker of the Cologuard home colon cancer screening test said that its revenue more than tripled from year-ago levels thanks to the increasing popularity of the test: the volume of tests completed grew by 150% year over year. The number of people who have been tested using Cologuard topped 450,000, and 10,000 healthcare providers ordered a Cologuard test for the first time during the quarter. Exact Sciences reported a loss for the quarter, but in its updated outlook, the company said it believes it will bring in between $195 million and $205 million in sales this year. Once the scope of the business grows enough, Exact Sciences should be able to start producing profits, and rewarding investors who believed in its long-term prospects.
Offer from The Motley Fool: The 10 best stocks to buy now
Motley Fool co-founders Tom and David Gardner have spent more than a decade beating the market. In fact, the newsletter they run, Motley Fool Stock Advisor, has tripled the S&P 500!*
Tom and David just revealed their ten top stock picks for investors to buy right now.
Click here to get access to the full list!
*Stock Advisor returns as of 4/3/2017
Dan Caplinger has no position in any stocks mentioned. The Motley Fool owns shares of and recommends PayPal Holdings. The Motley Fool has a disclosure policy.