Why PayPal Holdings, Inc. Jumped 14% in 2016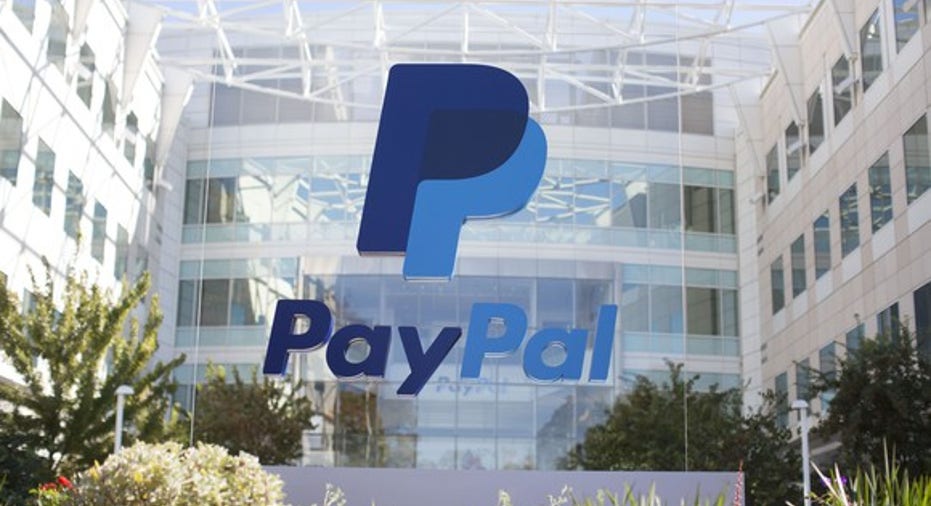 What happened
According to data provided byS&P Global Market Intelligence, PayPal Holdings' (NASDAQ: PYPL) stock popped13.6% in last yearon strong top-line growth, increased total payment volume (TPV), a new deal with MasterCard, and ongoing expansion of its Venmo app.
Image source: YCharts.
So what
PayPal's stellar year started when it posted fourth quarter earnings in January, showing new customer growth of6.6 million. That brought total customers up to 179 million and was the largest quarterly addition in its 17-year history. By the end of the year, PayPal had accumulated 197 million active customer accounts.
Image source: PayPal Holdings.
Customer growth is great to see, but investors were even more pleased with PayPal's growing total payment volumes (TPV). TPV refers the amount that PayPal's customers are spending each quarter, and the company ended Q3 2016 with TPV of $87 billion, up 25% year over year.
But investors started to get excited about PayPal starting in September, when the company announced a new partnership with MasterCard. The deal allowed Masterpass to become a payment option for PayPal's Braintree merchants, and in turn helped PayPal increase volume transactions at more point-of-sale locations.
The enthusiasm continued into October, when PayPal managed to significantly grow its top line once again. Revenue in Q3 2016 grew by18% year over year, to $2.67 billion.The important takeaway for investors was that PayPal revenue grew for seven straight quarters, and the company expanded its TPV over the past 11 quarters, since spinning off fromeBay.
Part of that growth has been spurred on by the success of its peer-to-peer payment app, Venmo. The appprocessed$4.9 billionof TPV in the third quarter, up 131%, and shows no signs of slowing down.
Now what
2017 is already shaping up to be a great year for PayPal as its Q4 2016 earnings a few weeks ago revealed a revenue increase of 17% year over year to $2.9 billion and a jump in TPV of 22% to $99 billion. The company now has a total of 197 millionactive customers, despite rising competition.
So far, PayPal is staying one step ahead of the competition through its Venmo app and its One Touch system, which allows customers to easily pay for things on online merchant websites. PayPal expects full-year 2017 revenue to grow by 15% to 17%, and if can continue expanding TPV and total customers, then investors have much more to look forward to this year.
Find out why PayPal Holdings is one of the 10 best stocks to buy now
Motley Fool co-founders Tom and David Gardner have spent more than a decade beating the market. (In fact, the newsletter they run, Motley Fool Stock Advisor, has tripled the market!*)
Tom and David just revealed their ten top stock picks for investors to buy right now. PayPal Holdings is on the list -- but there are nine others you may be overlooking.
Click here to get access to the full list!
*Stock Advisor returns as of February 6, 2017
Chris Neiger has no position in any stocks mentioned. The Motley Fool owns shares of and recommends eBay and PayPal Holdings. The Motley Fool has a disclosure policy.