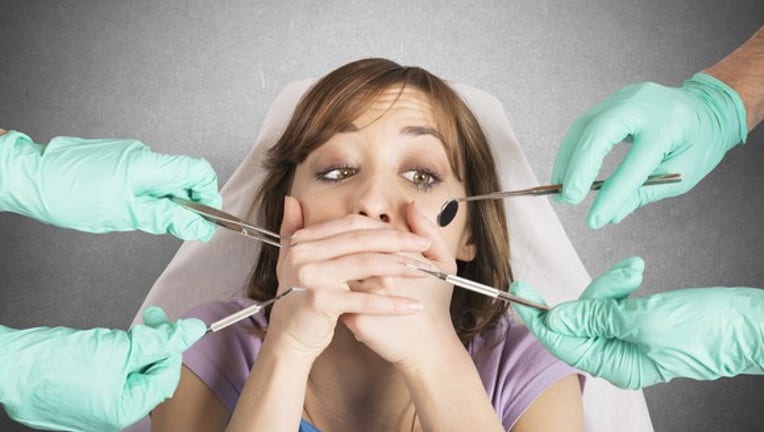 Image source: Getty Images.
What happened
Shares of Patterson Companies (NASDAQ: PDCO), a medical equipment wholesalerprimarily focused on veterinary and dental products, dropped by more than 20% as of 11:30 a.m. EST on Tuesday after the company reported fiscal second-quarter 2017 results.
So what
Net sales for the period came in at $1.42 billion, which was up just over 2% from the same quarter a year ago. This number was a bit shy of the $1.44 billion in revenue thatanalysts had projected.
Things didn't look too good on the bottom line, either. On a GAAP basis, the company showed a profit of $0.48 per share, but if adjusted for amortization costs and nonrecurring expenses, then earnings per share would have been $0.56. That was also a bitlight of the$0.60 in adjusted profits that Wall Street was expecting.
Management blamed the poor results on "softness in theU.S.dental market and challenges with branded pharmaceutical companies in our animal health business." Executives also stated that revenuewas impacted by the company's decision earlier in the year to realign its sales force.
If all of that wasn't bad enough, management also knocked down its profit guidance for fiscal 2017. The company's prior outlook called for non-GAAP adjusted earnings of $2.60to$2.70per diluted share, but management is now guiding for$2.25to$2.35per diluted share.
Headline numbers aside, Patterson announced that it had elected to notextend its exclusivity agreement with Dentsply Sirona (NASDAQ: XRAY) for its entire portfolio beyondSeptember 2017. Instead, the company decided to start anew relationship with Heartland Dental, the largest dental support organization in theU.S.
Here's whatScott Anderson, Patterson's CEO, had to say about the move:
Add it all up and it is easy to understand why traders are selling off Patterson's shares today.
Now what
In response to reporting a difficult quarter, CEO Anderson did his best to remind shareholders that the company remains positioned for long-term growth:
While those statements are certainly true, it is hard to predict the long-term ramifications of the company's decision to discontinue its exclusivity relationship withDentsply Sirona. I'd suggest that potential shareholders approach this stock with a wait-and-see mindset.
10 stocks we like better than Patterson Companies When investing geniuses David and Tom Gardner have a stock tip, it can pay to listen. After all, the newsletter they have run for over a decade, Motley Fool Stock Advisor, has tripled the market.*
David and Tom just revealed what they believe are the ten best stocks for investors to buy right now... and Patterson Companies wasn't one of them! That's right -- they think these 10 stocks are even better buys.
Click here to learn about these picks!
*Stock Advisor returns as of November 7, 2016
Brian Feroldi has no position in any stocks mentioned. Like this article? Follow him onTwitter, where he goes by the handle@Longtermmindset, or connect with him on LinkedIn to see more articles like this.
The Motley Fool has no position in any of the stocks mentioned. Try any of our Foolish newsletter services free for 30 days. We Fools may not all hold the same opinions, but we all believe that considering a diverse range of insights makes us better investors. The Motley Fool has a disclosure policy.