Why Patheon N.V. Shares Are Crashing 15.4% Today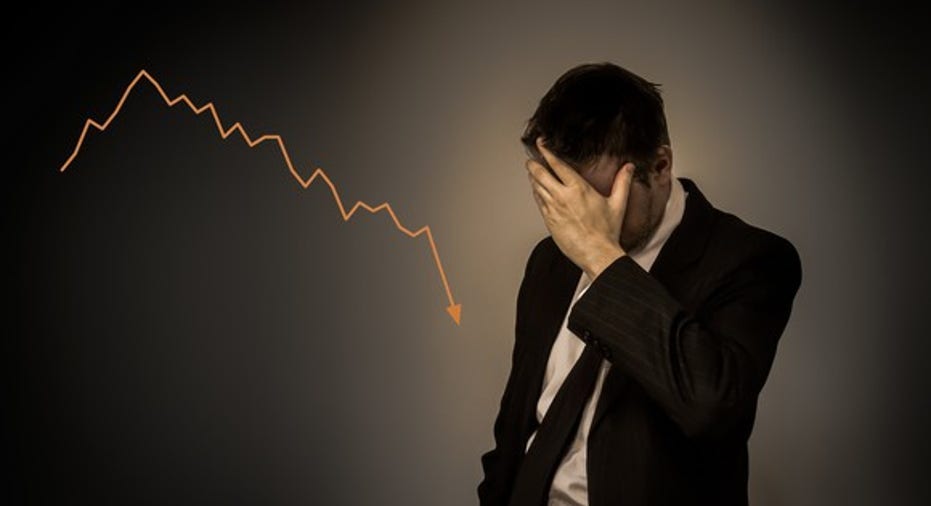 What happened
After Patheon N.V.(NYSE: PTHN) adjustedits full-year outlook to reflect current exchange rates and the timing of customer volumes and approvals, its stock had tumbled by 15.4% at 1:00 p.m. EDT today.
So what
Patheon makes its money providing contract services to clinical- and commercial-stage drug developers, and earlier today, the company reported fiscal first-quarter financials and lowered its guidance for the year.
IMAGE SOURCE: GETTY IMAGES.
In the quarter, revenue improved 13% from a year ago to $457 million. A 3.5% improvement in earnings before interest, taxes, depreciation, and amortization helped adjusted net income from operations reach $21 million, or $0.14 per share. For comparison, in the same quarter last year, it reported an adjusted loss from operations of $9 million, or $0.08 per share.
While the company reported year-over-year growth in each of its three business segments, management's guidance for the fiscal year was ratcheted lower because of currency risk and assumptions regarding the timing of customer demand.
Patheon now expects fiscal full-year revenue of between $1.99 billon and $2.01 billion, down from prior guidance of $2.05 billion. Adjusted EBITDA is expected to be less than $450 million, down from $475 million, and adjusted EPS is forecast at between $1.05 and $1.20, down from $1.37 to $1.51. "The underlying trends supporting our long-term view remain unchanged; however, we are adjusting our full-year outlook to reflect current exchange rates and shifts in the timing of customer volumes and key product approvals," saidCEOJim Mullen.
Now what
After growing its top line by 5% in fiscal 2016, the company had been guiding for 10% top-line growth in fiscal 2017. Now, it's forecasting 7% growth. That's not horrible, but the lowering of guidance may suggest that there's growing uncertainty, and that presents the risk of further cuts to its outlook in the coming quarters.Because of this risk, investors might want to sit on the sidelines and see how the fiscal second quarter shapes up before buying.
10 stocks we like better than Patheon N.V.When investing geniuses David and Tom Gardner have a stock tip, it can pay to listen. After all, the newsletter they have run for over a decade, Motley Fool Stock Advisor, has tripled the market.*
David and Tom just revealed what they believe are the 10 best stocks for investors to buy right now... and Patheon N.V. wasn't one of them! That's right -- they think these 10 stocks are even better buys.
Click here to learn about these picks!
*Stock Advisor returns as of February 6, 2017
Todd Campbell has no position in any stocks mentioned.His clients may have positions in the companies mentioned.The Motley Fool has no position in any of the stocks mentioned. The Motley Fool has a disclosure policy.