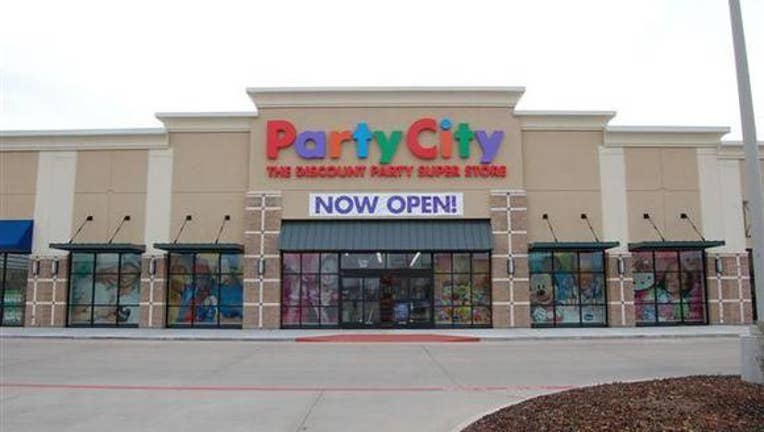 Image source: Party City Holdco.
What:Shares of Party City Holdco jumped more than 16% early Thursday after the company released better-than-expected fourth-quarter 2015 earnings and strong forward guidance.
So what: Quarterly revenue declined 2.8% year over year to $782 million, but would have risen 4.4% had it not been for the negative effects of foreign currency exchange. Investors should also keep in mind last year's fourth-quarter contained one extra week. Excluding that extra week, retail sales climbed 3% year over year to $618 million and 5.4% on a constant-currency basis, driven by a combination of new locations and brand comparable sales growth of 2.8%. Meanwhile, net third-party wholesale revenue declined 2.1% on a reported basis, to $156 million, but rose 1% on a constant currency basis.
Trending toward the bottom line, adjusted earnings before interest, taxes, depreciation, and amortization (EBITDA) rose 3.4% year over year, to $198 million, and adjusted net income rose 8.3%, to $91 million. Keeping in mind an increased number of shares resulting from Party City's IPO last April, adjusted net income per diluted share fell 14.6% year over year, to $0.76.
Analysts, on average, were anticipating slightly higher revenue of $784.8 million to translate to lower adjusted earnings per share of $0.75.
"We are very pleased to have ended 2015 with a strong fourth quarter and to have delivered total sales and earnings performance for the year within the original guidance ranges we set for ourselves early in 2015," added Party City CEO James Harrison. "Our performance demonstrates the strength of our vertical model, which allows us to drive profits through our wholesale and retail businesses, as well as execution of our strategic initiatives."
Now what:Looking forward, Party City anticipates full fiscal year 2016 revenue of $2.35 billion to $2.42 billion, assuming flat to slightly up brand comparable store sales, and adjusted net income of $140 million to $150 million, or $1.17 per share to $1.25 per share. Wall Street was again modeling revenue above Party City's expected range at $2.44 billion, but anticipated that would translate to adjusted earnings near the low end of guidance at $1.19 per share.
To be fair, keep in mind Party City stock still sits nearly 40% below its post-IPO close last April. So even in light of its slight top-line shortfall and light revenue guidance for the coming year, it's no surprise the market is celebrating the company's outsized profitability. If Party City can maintain this momentum while continuing to expand its business through a combination of new locations, e-commerce growth, and international penetration, I see no reason its stock won't continue to climb from here.
The article Why Party City Holdco, Inc. Stock Popped Today originally appeared on Fool.com.
Steve Symington has no position in any stocks mentioned. The Motley Fool has no position in any of the stocks mentioned. Try any of our Foolish newsletter services free for 30 days. We Fools may not all hold the same opinions, but we all believe that considering a diverse range of insights makes us better investors. The Motley Fool has a disclosure policy.
Copyright 1995 - 2016 The Motley Fool, LLC. All rights reserved. The Motley Fool has a disclosure policy.