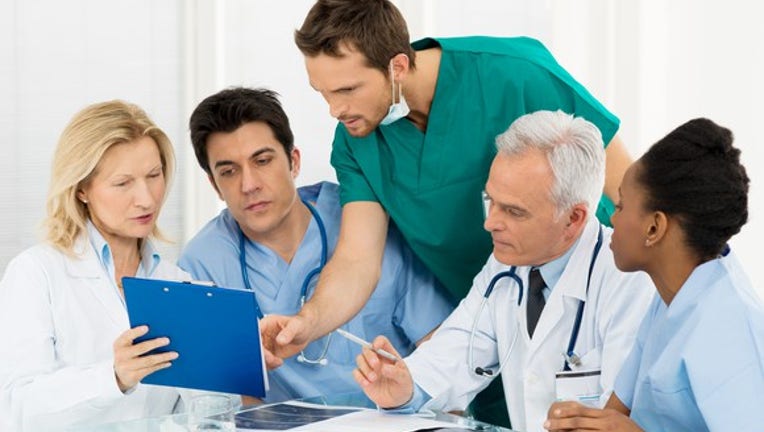 What happened
After reporting data from a pivotal Phase 3 trial, shares of Paratek Pharmaceuticals (NASDAQ: PRTK), a small-cap biotech company focused on next-generation antibiotics, rose by 30% as of 11:10 a.m. EDT on Tuesday.
Image source: Getty Images.
So what
Paratek reported top-line results from its OPTIC study. This trial was designed to test the safety and efficacy of its investigational antibiotic drugomadacycline compared to the moxifloxacin in treating community-acquired bacterial pneumonia, or CABP.
The 774-patient study showed that omadacycline was able to meet all of the study's primary and secondary endpoints. Specifically, omadacyclinedemonstratednon-inferiority in the intent-to-treat population at the early clinical response, or ECR, of 72-120 hours after initiation of therapy. Omadacycline ECR rate was 81.1%, while moxifloxacin's rate was 82.7%. In addition, omadacycline was generally shown to be safe and well-tolerated by patients.
Paratek's CEO Michael Bighamstated:
He also stated that the company plans on submitting a New Drug Application to the FDA in early 2018. A European filing is expected soon after.
Traders cheered the upbeat clinical data and proposed regulatory timeline.
Now what
Paratek has been on a quite a roll recently. Just last week, the company and its partner Allergan (NYSE: AGN) announced data from two phase 3 trials regardingsarecycline,a hopeful treatment for severe acne. The companies stated that sarecycline met theprimary efficacy endpoints of the studies. As a result, Allergan stated that it plans on submitting a New Drug Application to the FDA later this year.
Turning to omadacycline,CABP remains an enormous problem in the U.S. Estimates show that the disease is responsible for 3.3 million hospitalizations each year, and that CAPB also has a mortality rate of more than 5%. These figures are telling of the desperate need for new treatment options. Given these statistics, it is easy to understand why the FDA has already granted omadacycline with both Qualified Infectious Disease Product designation and Fast Track status.
With strong phase 3 data in hand,Paratek appears to have a decent shot at winning regulatory approval for bothsarecycline andomadacycline within the next two years. That makesParatek a stock biotech investors will want to keep an eye on.
10 stocks we like better than Paratek PharmaceuticalsWhen investing geniuses David and Tom Gardner have a stock tip, it can pay to listen. After all, the newsletter they have run for over a decade, Motley Fool Stock Advisor, has tripled the market.*
David and Tom just revealed what they believe are the 10 best stocks for investors to buy right now...and Paratek Pharmaceuticals wasn't one of them! That's right -- they think these 10 stocks are even better buys.
Click here to learn about these picks!
*Stock Advisor returns as of April 3, 2017.
Brian Feroldi has no position in any stocks mentioned. The Motley Fool has no position in any of the stocks mentioned. The Motley Fool has a disclosure policy.