Why Panera Bread, Tesaro, and Universal Corp. Jumped Today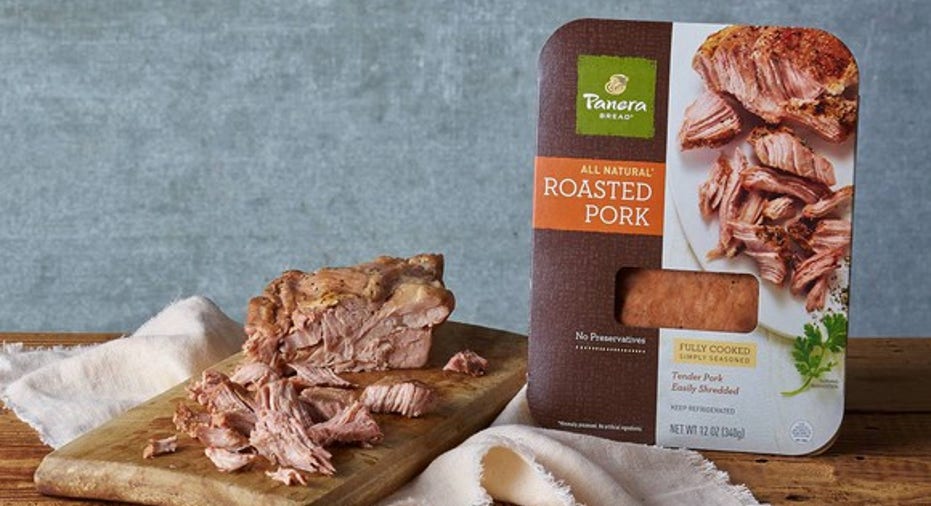 The stock market was narrowly mixed on Wednesday, with the Dow Jones Industrials losing ground but the S&P 500 and Nasdaq Composite posting modest gains on the day. Earnings season has had positive effects on some stocks and negative ones on others, but the general uncertainty in the political realm and its potential impact on future economic growth continues to hold the market back from pushing further toward record-high territory. Nevertheless, some stocks did quite well on Wednesday, and Panera Bread (NASDAQ: PNRA), Tesaro (NASDAQ: TSRO), and Universal Corp. (NYSE: UVV) were among the best performers on the day. Below, we'll look more closely at these stocks to tell you why they did so well.
Panera bakes up a healthy quarter
Shares of Panera Bread climbed 9% after the restaurant chain posted solid results in its fourth-quarter financial report. Revenue and earnings per share climbed modestly, but even though comparable-restaurant sales gains were relatively small, Panera said that it had successfully completed the integration of its Panera 2.0 initiative throughout its company-owned store network. As mobile ordering, delivery, and other attempts to boost efficiency have taken shape, Panera has continued to grow its store network, and average weekly sales for new stores reached record levels. Despite an increasingly competitive environment in the fast-casual restaurant space, Panera is still managing to satisfy its customers with the high-quality food offerings they want, and that's showing up in its share price today.
Image source: Panera Bread.
Tesaro climbs on M&A speculation
Tesaro stock jumped 12% in the wake of reports suggesting that the Massachusetts-based biopharmaceutical company might become a takeover target. Although the reports suggest that Tesaro isn't actively seeking a buyer, the company nevertheless has sought investment banking advice to handle advances from a number of major players in the pharmaceutical industry. Tesaro's focus on various types of cancer is particularly attractive in the current environment for drug companies, and ongoing trials of its ovarian and breast cancer experimental treatment niraparib could create substantial value if they are successful. With consolidation activity picking up in the healthcare space, it's entirely possible that long-discussed plans for an acquisition of Tesaro might finally bear fruit in the near future.
Universal fires higher
Finally, shares of Universal Corp. climbed 15%. The global supplier of leaf tobacco reported a 14% jump in revenue in its fiscal third-quarter financial results Tuesday evening, and earnings per share climbed by a fifth from the year-ago period. Poor weather conditions in Brazil created some difficulties for Universal in obtaining adequate supplies of tobacco, but the company was successful in finding alternative sources to keep volumes on the rise. Overall, Universal has seen companywide success, pointing to earnings improvements in all of its geographical segments for the first nine months of the fiscal year. Comparisons against last year's fiscal fourth quarter will be difficult, but Universal is confident that it can keep any reductions in check and finish fiscal 2017 in a way that should keep its forward momentum going.
Offer from the Motley Fool: The 10 best stocks to buy now
Motley Fool co-founders Tom and David Gardner have spent more than a decade beating the market. In fact, the newsletter they run, Motley Fool Stock Advisor, has tripled the S&P 500!*
Tom and David just revealed their ten top stock picks for investors to buy right now.
Click here to get access to the full list!
*Stock Advisor returns as of 1/30/2017
Dan Caplinger has no position in any stocks mentioned. The Motley Fool owns shares of and recommends Panera Bread. The Motley Fool has a disclosure policy.