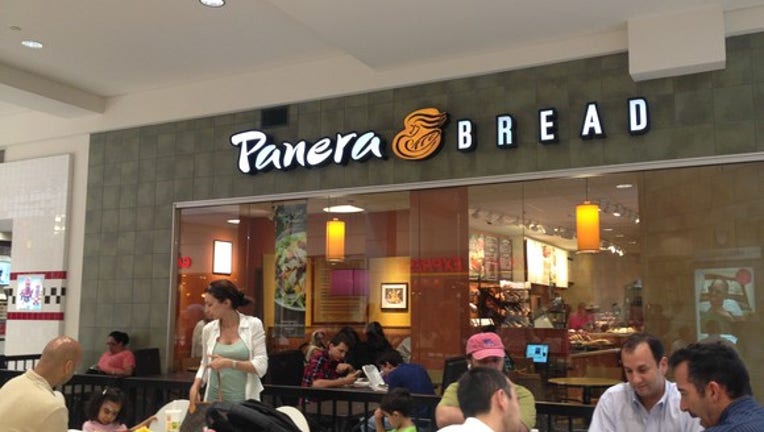 What happened
Well, that was fast. Just two days after surprising rumors broke thatPanera Bread Co.(NASDAQ: PNRA) could be sold, the fast-casual bakery chain agreed to a deal with JAB Holdings worth $7.5 billion including $340 million in debt, or $315 a share.
As of 11:01 a.m. EDT, the stock was up 13.8% to $311.87.
Image source: The Motley Fool.
So what
Panera, which has about 2,000 bakery cafes across the U.S., has been one of the best-performing fast-casual restaurants in recent years, bucking a broader trend as the sector has struggled with overexpansion and falling retail traffic. In the announcement, the company said that same-store sales were up 5.3%, much better than the overall restaurant industry.
JAB will pay a 20% premium over Panera's closing price on March 31, the last day before rumors about a deal broke. JAB owns several coffee-related U.S. brands, including Keurig Green Mountain, Krispy Kreme, and Caribou Coffee so Panera seems like a natural fit for the privately held German company. Panera CEO Ron Shaich said that nothing would change for customers, and that the companies have a shared long-term vision.
Now what
The timing of the deal seemed odd as Panera was trading at an all-time high, and there doesn't seem to be any immediate value-add from JAB's acquisition. However, Shaich said it would be easier to operate as a privately held company as he spends much of his time communicating with the public right now, and said that JAB would be a hands-off owner, leaving current management in place to run the business.
The deal is still pending approval of regulatory agencies and Panera's shareholders, but is expected to close in the third quarter of this year.
10 stocks we like better than Panera BreadWhen investing geniuses David and Tom Gardner have a stock tip, it can pay to listen. After all, the newsletter they have run for over a decade, Motley Fool Stock Advisor, has tripled the market.*
David and Tom just revealed what they believe are the 10 best stocks for investors to buy right now... and Panera Bread wasn't one of them! That's right -- they think these 10 stocks are even better buys.
Click here to learn about these picks!
*Stock Advisor returns as of April 3, 2017
Jeremy Bowman has no position in any stocks mentioned. The Motley Fool owns shares of and recommends Panera Bread. The Motley Fool has a disclosure policy.