Why Pacira Pharmaceuticals, W&T Offshore, and Helen of Troy Jumped Today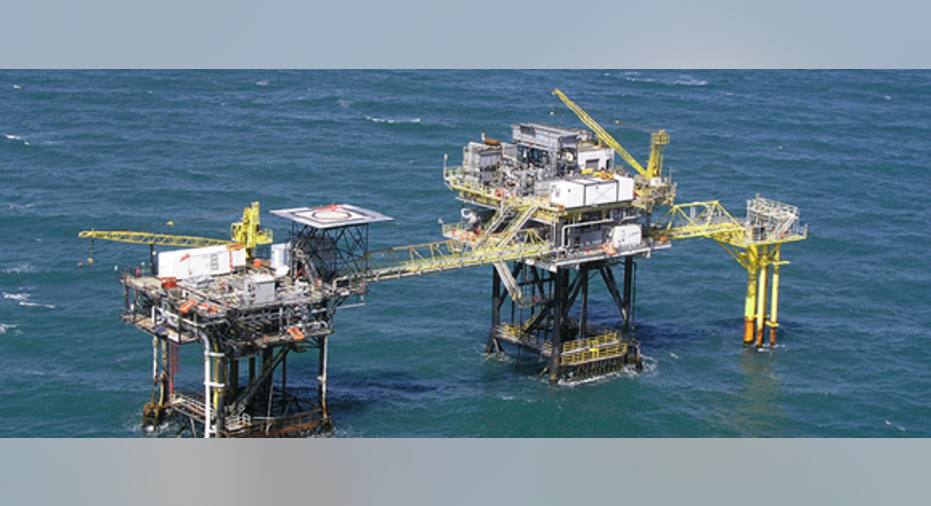 The stock market climbed to new record heights on Friday, closing the week with favorable performance despite mixed employment numbers that showed sluggish job growth, but sharply higher wages. The Dow climbed to within a single point of the 20,000 mark before falling back slightly, but even with that slight disappointment, major market benchmarks were up as much as a full percent as the Nasdaq Composite climbed above the 5,500 mark.
Some stocks did even better, and Pacira Pharmaceuticals (NASDAQ: PCRX), W&T Offshore (NYSE: WTI), and Helen of Troy (NASDAQ: HELE) were among the best performers on the day. Below, we'll look more closely at these stocks to tell you why they did so well.
Image source: W&T Offshore.
Pacira gives a favorable early report
Pacira Pharmaceuticals soared 17% after it released its preliminary sales numbers for the fourth quarter and the full 2016 year. The company said that total revenue for the fourth quarter came in at $72.9 million, up 5% from the year-ago period. Sales of the company's key Exparel non-opioid analgesic made up nearly all of Pacira's revenue, and for the full year, revenue gains of 11% showed the strength of the compound.
CEO Dave Stack described 2016 as a strong year for Pacira, noting that, "we made important progress advancing our three-part growth strategy that focuses on expanding awareness around opioid-sparing solutions, generating robust clinical data, and forming strategic partnerships." Investors were happy about the results, and Pacira has high hopes that 2017 will bring further success toward expanding the use of Exparel, and further establishing its effectiveness as an alternative to potentially addictive opioid-based painkillers.
W&T makes a great find
W&T Offshore was up 10% in the wake of its announcement of a major new discovery. The offshore drilling company said that its new find in the Mahogany field showed that the size and depth of the oil-rich region was larger than previously believed, and it identified four new areas in which it expects to yield substantial production in addition to the main field.
W&T now believes that its exploratory efforts will eventually generate even more locations for successful drilling in the future. The company still holds 100% of the working interest in the field, and W&T has identified Mahogany as the "cornerstone of our capital program in 2017 and possibly beyond," in the words of CEO Tracy Krohn. With relatively low operating costs in the Gulf of Mexico, W&T is putting itself in a good position to benefit if oil prices rise further.
Helen of Troy paints a pretty earnings picture
Finally, Helen of Troy gained 8%. The consumer-products specialist reported its fiscal third-quarter results, which included roughly flat revenue, but a 15% rise in adjusted earnings per share from year-ago levels. CEO Julien Mininberg pointed to strategic initiatives aimed at transforming its business as a key element of the company's success, along with operational efficiencies that improved margins despite sluggish top-line results.
Helen of Troy also raised its full-year fiscal 2017 earnings projections, with new guidance calling for adjusted earnings of $6.20 to $6.50 per share, up $0.15 to $0.35 per share from its previous predictions. If results in the fast-growing housewares segment continue to be favorable, then Helen of Troy could see further gains in 2017.
10 stocks we like better than W and T Offshore When investing geniuses David and Tom Gardner have a stock tip, it can pay to listen. After all, the newsletter they have run for over a decade, Motley Fool Stock Advisor, has tripled the market.*
David and Tom just revealed what they believe are the 10 best stocks for investors to buy right now... and W and T Offshore wasn't one of them! That's right -- they think these 10 stocks are even better buys.
Click here to learn about these picks!
*Stock Advisor returns as of January 4, 2017
Dan Caplinger has no position in any stocks mentioned. The Motley Fool has no position in any of the stocks mentioned. The Motley Fool has a disclosure policy.