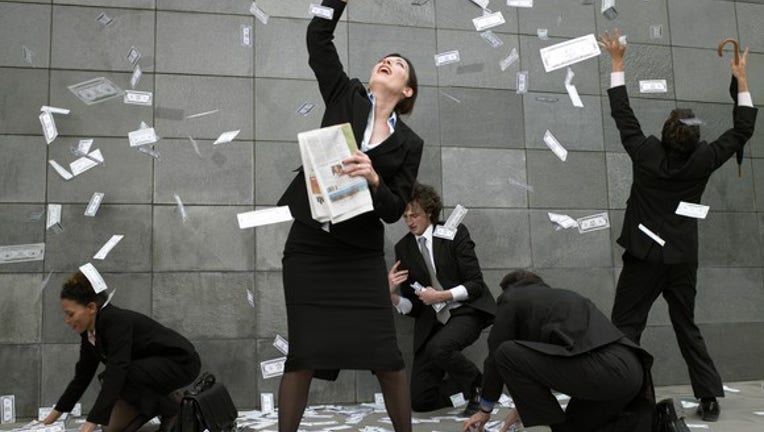 What happened
After reporting fourth-quarter and full-year financial results that came in better than industry-watchers' forecasts, shares in Pacira Pharmaceuticals (NASDAQ: PCRX) are rallying 13.6% as of 3:50 p.m. EST today.
So what
Sales of Pacira Pharmaceuticals' surgical-pain medicine Exparel fueled strong sales growth in both the fourth quarter and the full year, and momentum could build in 2017 following a successful phase 4 study and a new distribution deal.
IMAGE SOURCE: GETTY IMAGES.
In the fourth quarter, Pacira Pharmaceuticals sales totaled $72.9 million, up 5.9% when compared to a year ago. The company also reported non-GAAP (generally accepted accounting principles) earnings per share of $0.09 in the quarter. For the full year, sales increased 11% to $276.4 million and non-GAAP EPS was $0.62.
The company also updated investors on its progress in driving additional sales of Exparel, a pain treatment that's its only commercial-stage medicine. In phase 4 trials, Exparel met its primary endpoint for reducing pain and reliance on opioid medications following total knee arthroplasty. In January, DePuy Synthes signed on to help market Exparel to doctors specializing in joint reconstruction, spinal treatment, sports medicine, or trauma.
Now what
Management expects Exparel sales of between $290 million and $310 million this year, up 9% from 2016 at the low end. If the company can leverage its latest efficacy data and its relationship with DePuy, then it may be able to exceed those projections. The company expects data from nerve-block studies this year that could eventually boost demand for Exparel, too.
Although there are some solid growth opportunities that could allow earnings to accelerate, Pacira Pharmaceuticals isn't a cheap stock. Based on forward earnings estimates, shares are trading at a price-to-earnings ratio of about 54. That's a bit rich, especially since shares are also trading at a price-to-sales ratio of about 6. Because of this stock's valuation, I'm concentrating on other investment ideas right now.
10 stocks we like better than Pacira PharmaceuticalsWhen investing geniuses David and Tom Gardner have a stock tip, it can pay to listen. After all, the newsletter they have run for over a decade, Motley Fool Stock Advisor, has tripled the market.*
David and Tom just revealed what they believe are the 10 best stocks for investors to buy right now... and Pacira Pharmaceuticals wasn't one of them! That's right -- they think these 10 stocks are even better buys.
Click here to learn about these picks!
*Stock Advisor returns as of February 6, 2017
Todd Campbell has no position in any stocks mentioned.His clients may have positions in the companies mentioned.The Motley Fool has no position in any of the stocks mentioned. The Motley Fool has a disclosure policy.