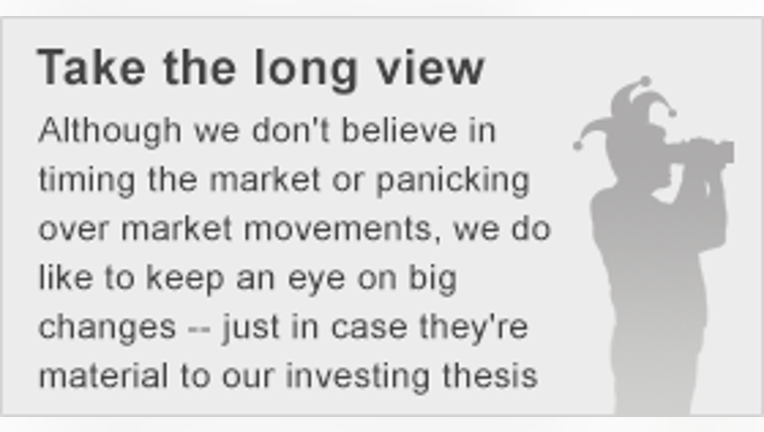 SOURCE: PACIFIC BIOSCIENCES.
What: Following a forecast for a slow launch schedule for its next generation gene sequencer and the admission that it will need more cash, shares in Pacific Biosciences tumbled 18.6% last month, according to S&P Global Market Intelligence.
So what: Pacific Biosciences competes head-to-head against Illumina in the market for gene sequencing devices. and although Illumina has dominated the market so far, the launch of Pacific Biosciences' latest offering -- the Sequel system -- has fueled investor optimism that could change.
Unfortunately, Pacific Biosciences threw a bit of cold water on that enthusiasm during its earnings conference call on Feb 3.
In an attempt to guarantee a smooth and well supported launch, management is taking a measured approach to delivering on Sequel orders. In Q4, the company received orders for 49 Sequel systems, and 10 were shipped before Dec 31.
Management also addressed its cash situation. Despite sales that ticked up nicely last quarter because of a one-time milestone payment from Roche Holdings, the company's cash on hand ended the year at $82.3 million, down from $101.3 million at the end of 2014.
Because the company continues to lose money and its expenses will climb because of the Sequel launch, management has filed to sell $30 million in shares from time to time at prevailing market prices.
Now what: The last thing customers or investors would want is a botched launch of Sequel. The product marks a significant advance over its predecessor and arguably poses the biggest challenge yet to Illumina's dominance in the market. If a slow-and-steady pace of deliveries leads to higher customer satisfaction and that spurs additional sales, a slower launch schedule will ultimately be a good thing.
The need to raise cash may not be a very big concern either. Sure, stock offerings are dilutive, but issuing shares is preferable to other sources of funding, and absent appropriate financial flexibility, some customers might balk at placing orders for Sequel.
Overall, Pacific Biosciences remains a higher-risk stock than Illumina, but the upside opportunity associated with serving this market may make it worth considering for risk-tolerant investors.
The article Why Pacific Biosciences Lost 18.6% of Its Value Last Month originally appeared on Fool.com.
Todd Campbell has no position in any stocks mentioned. Todd owns E.B. Capital Markets, LLC. E.B. Capital's clients may have positions in the companies mentioned. The Motley Fool recommends Illumina and Pacific Biosciences of California. Try any of our Foolish newsletter services free for 30 days. We Fools may not all hold the same opinions, but we all believe that considering a diverse range of insights makes us better investors. The Motley Fool has a disclosure policy.
Copyright 1995 - 2016 The Motley Fool, LLC. All rights reserved. The Motley Fool has a disclosure policy.