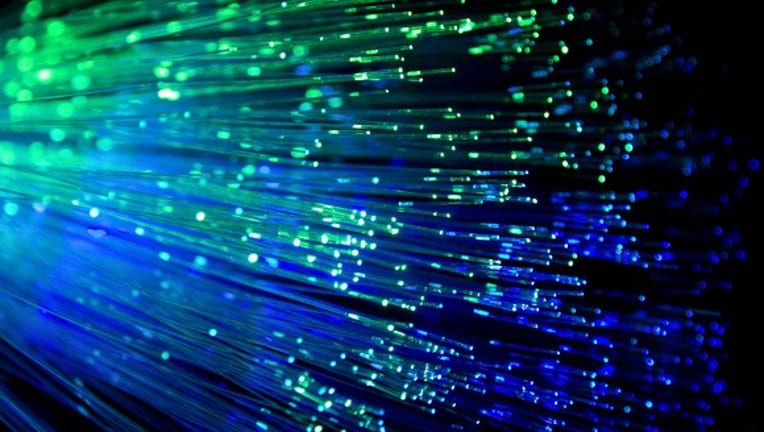 What happened
Shares of several fiber-optic communications companies jumped at least 9% on Monday after analysts at Rosenblatt Securities saidChina Telecom (NYSE: CHA) has started work on its Metro upgrade.
So what
Included among the biggest gainers as of 2:30 p.m. EDT yesterday wereOclaro(NASDAQ: OCLR)(up 10.1%),Applied Optoelectronics(NASDAQ: AAOI)(up 12.1%),Finisar(NASDAQ: FNSR)(up 10.3%), andAcacia Communications(NASDAQ: ACIA)(up 10.7%) -- with all viewed by investors as possible beneficiaries of China's fiber network upgrade cycle.
IMAGE SOURCE: GETTY IMAGES
Now what
The update shouldn't come as a complete surprise. Last Wednesday, Rosenblatt analyst Jun Zhang initiated coverage on Oclaro with a buy rating and $12-per-share price target -- a hefty premium to Oclaro's current price of $9.37 per share.
"We believe that China Mobile's Phase 12 60T procurement and China Telecom's Metro upgrade are likely to begin in June and September/October, respectively, which should help reignite industry demand and push OCLR back to its normal revenue levels by the end of this year," Zhang explained at the time. "We believeChina's optical demand can resume its growth in 2018 with more metro-level upgrades."
In the end, if that prediction proves accurate, I suspect the recent gains enjoyed by investors in each of the above-mentioned optical communications companies could be just the beginning.
10 stocks we like better than China TelecomWhen investing geniuses David and Tom Gardner have a stock tip, it can pay to listen. After all, the newsletter they have run for over a decade, Motley Fool Stock Advisor, has tripled the market.*
David and Tom just revealed what they believe are the 10 best stocks for investors to buy right now... and China Telecom wasn't one of them! That's right -- they think these 10 stocks are even better buys.
Click here to learn about these picks!
*Stock Advisor returns as of May 1, 2017
Steve Symington has no position in any stocks mentioned. The Motley Fool has no position in any of the stocks mentioned. The Motley Fool has a disclosure policy.