Why One Analyst Thinks Alphabet Will Announce a New Stock Buyback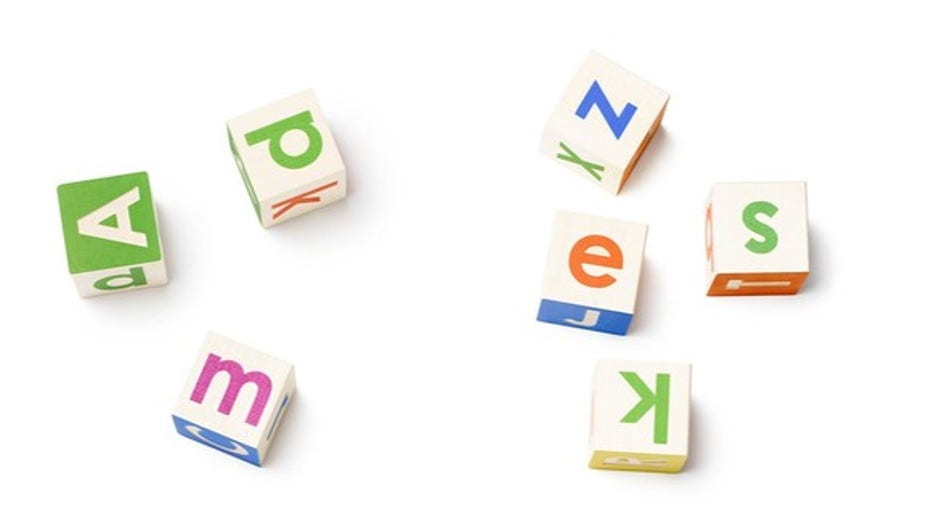 Image source: Alphabet.
With shares of Alphabet trading about 15% off their 52-week high, it might be a good buying opportunity. But Alphabet CFO Ruth Porat may not have access to the capital to take advantage of the dip in her company's stock price through share repurchases. That's why Citi analyst Mark May believes Alphabet will announce another stock buyback authorization soon, possibly before it reports its second-quarter earnings results.
May points out that Alphabet only had $1.4 billion of the $5.1 billion authorization left after the first quarter. Considering the stock price has remained around the same levels as last quarter, he presumes it's very likely Ms. Porat has already run out of cash to spend on its own stock.
$5.1 billion was never enough
Like a lot of things Alphabet does, the $5.1 billion authorization had a hidden message. The unrounded amount -- $5,099,019,513.59 -- is the square root of 26 (the number of letters in the English alphabet) times $1 billion. As a percentage of the company's market cap, however, it was just about 1%, a relatively minuscule amount compared to other large tech companies with stockpiles of cash.
Apple , for example, just authorized an additional $35 billion in share buybacks after its second-quarter earnings results. That's on top of the $140 billion it had previously authorized. All told, the $58 billion remaining of Apple's authorization represents about 11.5% of Apple's current market value.
Microsoft authorized a $40 billion share buyback in 2013, designed to buyback more than $10 billion in stock per year through the end of this year. Microsoft preceded that authorization with two other $40 billion authorizations before that.
With a net cash position of $75.6 billion, Alphabet's $5.1 billion in share repurchases represented a very small portion of its cash available to return to investors. Alphabet generated more than $5.1 billion free cash flow in the first quarter alone. What's more, the company doesn't pay a dividend like Microsoft or Apple, so the buyback authorization is its only method of returning capital to shareholders. For comparison, Microsoft has $70.5 billion in net cash on its balance sheet, and Apple has $153 billion.
A real buyback should be coming
Alphabet has been buying back stock like it has a much larger authorization. Its $1.8 billion purchase in the fourth quarter prompted the board to add another $350 million to $400 million (514,000 shares) to the authorization. Porat bought back $2.3 billion of shares in the first quarter, indicating that she plans to ramp up buybacks, and she has likely exhausted the remaining $1.4 billion left of the authorization. Investors are expecting continued share repurchases, so it's likely the board will authorize a much bigger buyback for a longer term.
Unless Alphabet announces a new authorization soon, Alphabet will likely be forced to spend less than it wants on share buybacks during the second quarter. That's particularly disappointing because shares are trading near their lowest level since the buyback was first announced. Both Microsoft and Apple have been sure to up their authorizations before they used up the previous amount.
A significantly larger authorization (say around $15 billion to $20 billion) designed to extend buybacks through the end of next year would be a welcome sign that Alphabet is serious about returning capital to shareholders, and isn't simply interested in appeasing activists asking for a capital returns program. Another small bump that could run out in the next six months would be a disappointment for many, and could impact the earnings per share expectations of many analysts on the Street. With free cash flow of more than $20 billion per year, and a huge pile of cash sitting on the balance sheet, Alphabet needs to up its authorization in order to let stockholders make the most of that money.
The article Why One Analyst Thinks Alphabet Will Announce a New Stock Buyback originally appeared on Fool.com.
Suzanne Frey, an executive at Alphabet, is a member of The Motley Fool's board of directors. Adam Levy owns shares of Apple. The Motley Fool owns shares of and recommends Alphabet (A shares), Alphabet (C shares), and Apple. The Motley Fool owns shares of Microsoft and has the following options: long January 2018 $90 calls on Apple and short January 2018 $95 calls on Apple. Try any of our Foolish newsletter services free for 30 days. We Fools may not all hold the same opinions, but we all believe that considering a diverse range of insights makes us better investors. The Motley Fool has a disclosure policy.
Copyright 1995 - 2016 The Motley Fool, LLC. All rights reserved. The Motley Fool has a disclosure policy.