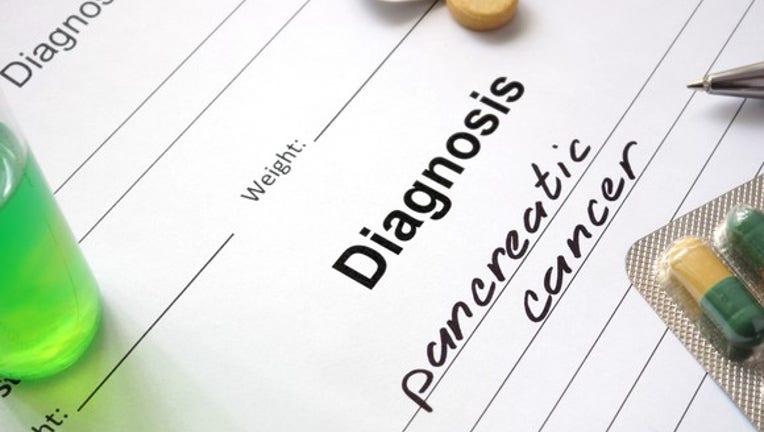 What happened
When it rains, it pours for OncoMed Pharmaceuticals (NASDAQ: OMED). The biotech was down 35% at 1:57 p.m. EDT after announcing a double dose of bad news.
So what
The biotech's phase 2 trial, called YOSEMITE, tested its drug candidate demcizumab in patients with metastatic pancreatic cancer. It failed to show that demcizumabadded to Abraxane and gemcitabine worked better than just the combination of Abraxane and gemcitabine.
Both treatments produced a median progression-free survival -- that's how long it takes for the tumor to start growing or death, whichever comes first -- of 5.5 months. Overall survival didn't look any better, with a median survival rate of 13.2 months for the patients treated with demcizumab, Abraxane, and gemcitabine, while the median overall survival for the group treated with Abraxane and gemcitabine couldn't be calculated because less than half of the patients had died.
Image source: Getty Images.
Separately, OncoMed Pharmaceuticals announced that its partner Bayer decided not to exercise its option to license two other drugs in OncoMed's pipeline, vantictumab and ipafricept, for "strategic reasons."
If Bayer's decision was really because the phase 1 drugs didn't fit into its pipeline, the decision could be a windfall for OncoMed Pharmaceuticals. Bayer has already paidover $90 million in upfront and milestone payments, and now OncoMed can license them to another company.
But the worry is that vantictumab and ipafricept don't fit into Bayer's strategy because the German pharma isn't excited about the drugs' potential. Both drugs are in ongoing phase 1 trials, and while interim data presented last year looked promising, Bayer has presumably seen more data since the last public update.
Now what
OncoMed is down, but certainly not out.
For demcizumab, the biotech has an ongoing phase 2 trial called DENALI in patients with non-small cell lung cancer. While the YOSEMITE trial data shouldn't give investors much confidence in positive results from DENALI, it's possible that demcizumab's target, a protein called DLL4, might be more important for lung cancer progression than for pancreatic cancer.
OncoMed also has a phase 2 trial called PINNACLE, testing another drug, tarextumab, in small cell lung cancer; it is due to read out data in the first half of this year, which could increase OncoMed's valuation in the short term.
And if OncoMed can repartner vantictumab and ipafricept, investors will be more confident that the issue was with Bayer and not the drugs' potential.
10 stocks we like better than OncoMed PharmaceuticalsWhen investing geniuses David and Tom Gardner have a stock tip, it can pay to listen. After all, the newsletter they have run for over a decade, Motley Fool Stock Advisor, has tripled the market.*
David and Tom just revealed what they believe are the 10 best stocks for investors to buy right now... and OncoMed Pharmaceuticals wasn't one of them! That's right -- they think these 10 stocks are even better buys.
Click here to learn about these picks!
*Stock Advisor returns as of April 3, 2017
Brian Orelli has no position in any stocks mentioned. The Motley Fool has no position in any of the stocks mentioned. The Motley Fool has a disclosure policy.