Why Omeros Corporation Is Soaring 17.7% Today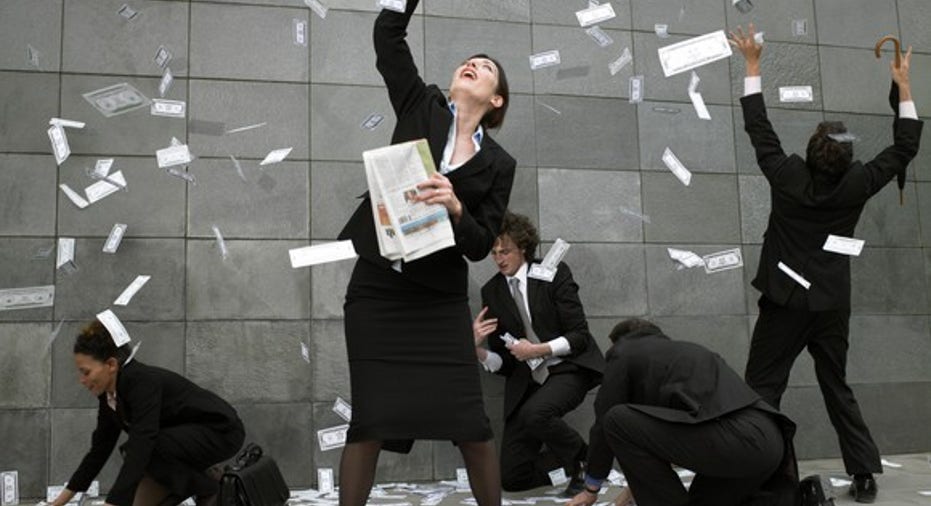 Image source: Getty Images.
What happened
After reporting third-quarter financials yesterday and updating investors on its clinical-stage drug pipeline, Omeros Corporation (NASDAQ: OMER) is rocketing 17.7% higher today at 1 p.m. EST.
So what
Omeros Corporation's only commercial drug is Omidria, a therapy used in cataract and intraocular lens replacement procedures, and its sales are growing rapidly. Omidria revenue increased 248% year over year to $11.3 million in the third quarter. Quarter over quarter, sales improved 13% on an 18% increase in units sold.
Omidria's rising revenue is encouraging, but a flurry of clinical-stage trials on other medicines still caused Omeros to lose $14 million, or $0.34 per share, in the quarter. For comparison, the company reported a loss of $19.9 million, or $0.53 per share, last year.
Management also brought investors up to date on its progress on drugs under development, including OMS721. The company is evaluating OMS721 in kidney disorders with limited treatment options, such as atypical hemolytic uremic syndrome (aHUS). The company is advancing OMS721 into phase 3 studies in aHUS, and if successful, those trials could clear the way for a speedy FDA decision. Previously, the FDA granted OMS721 fast-track designation for aHUS, which could accelerate a decision from 10 months to six months. Positive mid-stage trial results of OMS721 in IgA nephropathy, and in thrombotic microangiopathy occurring after allogeneic hematopoietic stem cell transplantation (HSCT-TMA), are also encouraging to investors. Said Dr. Gregory A. Demopulos, chairman and CEO of Omeros, in a press release:
Now what
The company spent $23.3 million on operating expenses last quarter, and that's potentially a problem because management says: "With funds on hand and current annualized Omidria revenues and expenses, we anticipate that the company has at least 12 months of operating capital." Depending on the timeline for OMS721, the company's cash burn could cause it to tap investors for more capital via a dilutive stock offering next year.
Overall, Omidria is gaining traction and OMS721 is advancing, but the company has some financial question marks. Therefore, this stock might only be suited to highly risk-tolerant investors.
10 stocks we like better than Omeros When investing geniuses David and Tom Gardner have a stock tip, it can pay to listen. After all, the newsletter they have run for over a decade, Motley Fool Stock Advisor, has tripled the market.*
David and Tom just revealed what they believe are the ten best stocks for investors to buy right now... and Omeros wasn't one of them! That's right -- they think these 10 stocks are even better buys.
Click here to learn about these picks!
*Stock Advisor returns as of November 7, 2016
Todd Campbell has no position in any stocks mentioned.Todd owns E.B. Capital Markets, LLC. E.B. Capital's clients may have positions in the companies mentioned.Like this article? Follow him onTwitter where he goes by the handle@ebcapitalto see more articles like this.
The Motley Fool has no position in any of the stocks mentioned. Try any of our Foolish newsletter services free for 30 days. We Fools may not all hold the same opinions, but we all believe that considering a diverse range of insights makes us better investors. The Motley Fool has a disclosure policy.