Why Ocwen Financial Corp. Dropped 11% Today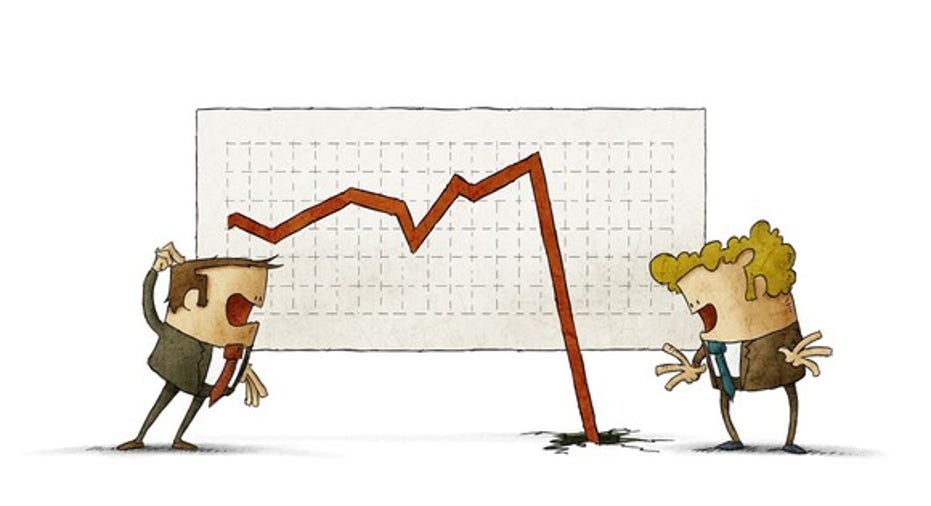 Image source: Getty Images.
What happened
Shares of Ocwen Financial Corp. (NYSE: OCN) are trading down by about 11% at 11:45 a.m. EST on Thursday after a downgrade by Compass Point Research.
So what
A sharp price decline at Ocwen appears to be the result of a simple ratings change by research group Compass Point Research.Market news site thefly.com reported that Compass Point Research downgraded Ocwen from buy to neutral on Thursday, reversing a September 2016 upgrade.
The research outfit also downgraded Nationstar Mortgage Holdings (NYSE: NSM), which has ties to Ocwen, to a sell recommendation from a neutral one, resulting in a 6% share-price slide on Thursday.
Now what
With a 10-to-1 levered balance sheet, and few concentrated stock owners, it doesn't take much more than a sneeze to send Ocwen's share price flying higher or plunging lower. Selling may have been magnified by investors seeking to protect their gains after shares rallied by nearly 400% from the stock's July 2016 lows.
10 stocks we like better than Ocwen Financial When investing geniuses David and Tom Gardner have a stock tip, it can pay to listen. After all, the newsletter they have run for over a decade, Motley Fool Stock Advisor, has tripled the market.*
David and Tom just revealed what they believe are the 10 best stocks for investors to buy right now... and Ocwen Financial wasn't one of them! That's right -- they think these 10 stocks are even better buys.
Click here to learn about these picks!
*Stock Advisor returns as of January 4, 2017
Jordan Wathen has no position in any stocks mentioned. The Motley Fool recommends Ocwen Financial. The Motley Fool has a disclosure policy.