Why Och-Ziff Capital Management Group Stock Is Dropping Today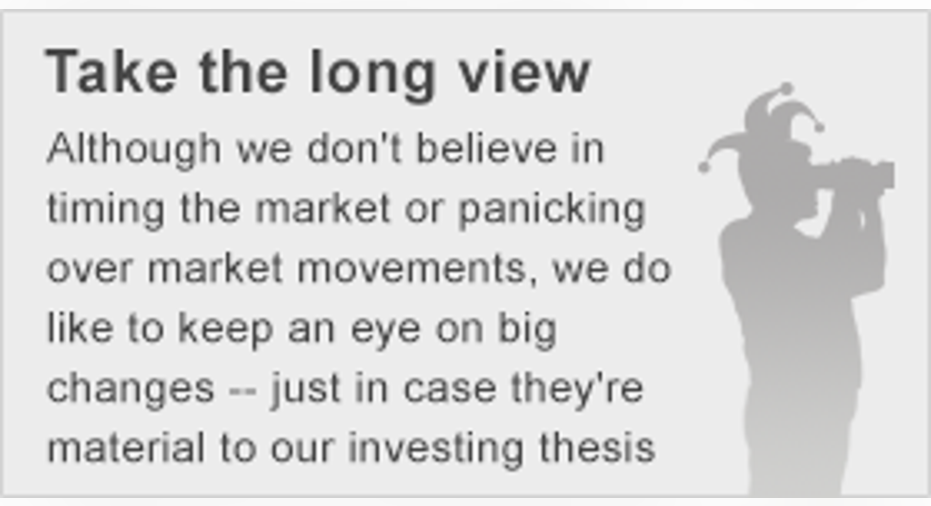 Image source: Wikipedia.
What: Shares of Och-Ziff Capital Management Group kicked off trading on Tuesday in a free fall, plunging nearly 21% as of 10:50 a.m. ET.
So what: After the market close on Monday, The Wall Street Journal reported that Och-Ziff is facing a possible criminal guilty plea following a Justice Department investigation of bribery. The unnamed sources suggested that regulators may seek damages of up to $400 million from the company for allegedly bribing Libyan officials to encourage their investment in one of its funds.
Last year, the company also came under scrutiny for having made a $100 million loan to the Zimbabwean government in 2008, which was funneled through one of its portfolio companies.In its annual report for 2015, Och-Ziff noted that it was not subject to any legal proceedings that it expected"to have a material impact" on itsconsolidated financial statements.
To put the potential cost in perspective, a $400 million charge is roughly equal to one-third of its shareholders' equity, last reported to stand at $1.24 billionat the end of December 2015.
Now what: This marks yet another discouraging development from a consistently underperforming asset manager. Separately, the company recently reported in an 8-K filing that its funds lost about $1 billion of fee-earning assets under management in March 2016, despite positive performance from all three of its major strategies.
The article Why Och-Ziff Capital Management Group Stock Is Dropping Today originally appeared on Fool.com.
Jordan Wathen has no position in any stocks mentioned. The Motley Fool has no position in any of the stocks mentioned. Try any of our Foolish newsletter services free for 30 days. We Fools may not all hold the same opinions, but we all believe that considering a diverse range of insights makes us better investors. The Motley Fool has a disclosure policy.
Copyright 1995 - 2016 The Motley Fool, LLC. All rights reserved. The Motley Fool has a disclosure policy.