Why NVIDIA Corporation Stock Popped 15.8% in December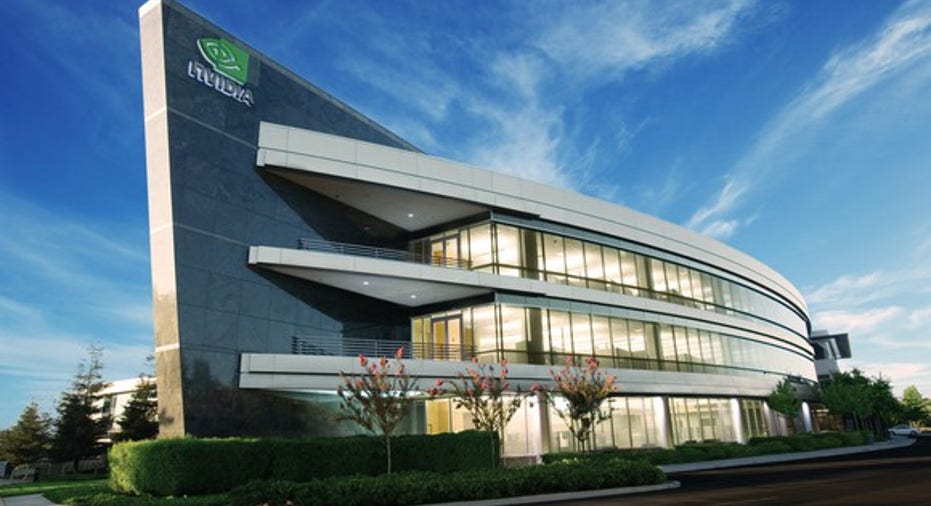 IMAGE SOURCE: NVIDIA Corporation.
What happened
Shares of NVIDIA Corporation(NASDAQ: NVDA) rose 15.8% in December,according to data from S&P Global Market Intelligence, as an encouraging analyst note helped the graphics chip specialist sustain its momentum.
So what
For perspective, NVIDIA stock also skyrocketed nearly 30% in November, with the bulk of the month's gains coming after the company's third-quarter results crushed the expectations of analysts on Wall Street. NVIDIA founder and CEO Jen-Hsun Huang rightly called it a "breakout quarter," with record revenue, margins, and earnings.More specifically, quarterly revenue grew 54% year over year, to $2.00 billion, including broad growth across gaming, (up 63%, to $1.2 billion), data center (up 193%, to $240 million), and automotive (up 61%, to $127 million). Meanwhile, adjusted earnings per share more than doubled, to $1.04.
Analysts, on average, had called for revenue and earnings of $1.69 billion and $0.69 per share, respectively.
So perhaps predictably, shares continued to climb into early December, followed by an accelerated rise after Goldman Sachs added NVIDIA stock to its "conviction buy list," citing "positive secular trends in gaming, [virtual reality], [artificial intelligence/machine learning], and automotive." Goldman also suggested that NVIDIA should be able to continue to outgrow its sector peers, particularly with the help of sustained growth and market-share gains in both gaming and data centers.
Now what
What's more, Goldman noted that "estimate revisions" from other analysts should serve as another catalyst for NVIDIA stock in the months ahead -- a fair assumption considering Wall Street so badly underestimated NVIDIA's inflection to higher growth rates last quarter. So in the end, assuming this wasn't a one-off quarterly beat and NVIDIA is able to sustain these growth rates in the coming quarters, I think NVIDIA investors can safely look forward to continued market-beating gains from here.
10 stocks we like better than Nvidia When investing geniuses David and Tom Gardner have a stock tip, it can pay to listen. After all, the newsletter they have run for over a decade, Motley Fool Stock Advisor, has tripled the market.*
David and Tom just revealed what they believe are the 10 best stocks for investors to buy right now... and Nvidia wasn't one of them! That's right -- they think these 10 stocks are even better buys.
Click here to learn about these picks!
*Stock Advisor returns as of Nov. 7, 2016
Steve Symington owns shares of Nvidia. The Motley Fool owns shares of and recommends Nvidia. The Motley Fool has a disclosure policy.