Why Nutanix Inc. Jumped 14% Today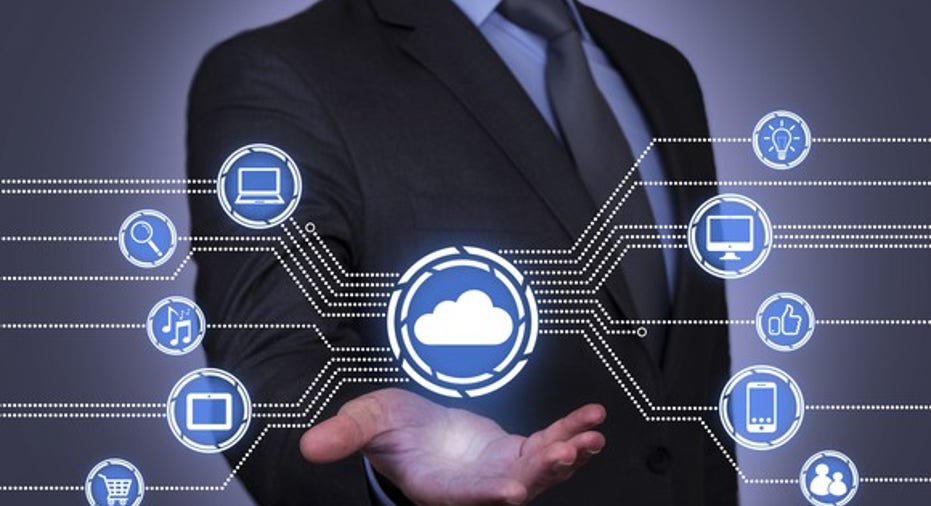 What happened
Shares of Nutanix (NASDAQ: NTNX) rose as much as 13.8% on Monday morning. As of 3 p.m., EDT, the stock had retreated to a still-meaty 9.9% gain.
So what
The enterprise cloud computing specialist soared on the wings of a high-profile analyst upgrade. Goldman Sachs lifted Nutanix from neutral to buy with a $31 price target, or roughly twice Nutanix's closing price on Friday.
Image source: Getty Images.
Now what
Goldman analyst Simona Jankowski sees the recent sell-off as a "very attractive opportunity" to build a position in Nutanix. The stock has plunged 53% lower over the last 52 weeks, including today's sudden upward surge.
Beyond the simple share price discount, Jankowski feels that the hybrid cloud market where Nutanix operates is set to become the biggest IT revolution in years. I don't disagree with that analysis, but Nutanix must still prove that it can hold on to a position of leadership in a rising sea of competition -- often from companies with much longer operating histories as well as larger research and development and marketing budgets.
So Goldman's rosy report lifted Nutanix today and holds some important keys to the company's future. Still, I'm happy to stay on the sidelines until Nutanix can prove its long-term worth.
10 stocks we like better than Nutanix, Inc.When investing geniuses David and Tom Gardner have a stock tip, it can pay to listen. After all, the newsletter they have run for over a decade, Motley Fool Stock Advisor, has tripled the market.*
David and Tom just revealed what they believe are the 10 best stocks for investors to buy right now... and Nutanix, Inc. wasn't one of them! That's right -- they think these 10 stocks are even better buys.
Click here to learn about these picks!
*Stock Advisor returns as of May 1, 2017
Anders Bylund has no position in any stocks mentioned. The Motley Fool has no position in any of the stocks mentioned. The Motley Fool has a disclosure policy.