Why Nu Skin Enterprises, Inc. Stock Popped Today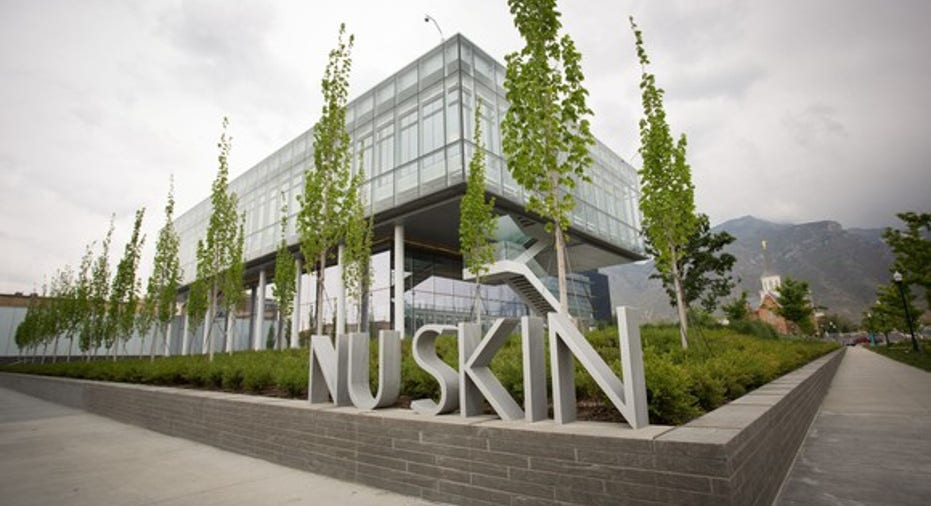 Image source: Nu Skin Enterprises, Inc.
What:Shares of Nu Skin Enterprises Inc. were up 10.6% as of 12:30 p.m. EDT Thursday, after the personal-care products company announced a large investment from a new Chinese partner and raised its second-quarter revenue guidance.
So what: More specifically, Nu Skin has entered into an agreement for a $210 million strategic investment from Ping An ZQ China Growth Opportunity Limited, which consists of a consortium of Chinese investors led by Ping An of China Securities (Hong Kong) Company, Ltd., and a group of additional investors affiliated with ZQ Capital Limited.
Per the terms of the investment, Ping An ZQ China Growth Limited is purchasing $210 million in aggregate principal amount of 4.75%, four-year convertible senior notes with an initial conversion price of $46.50 per share.
Nu Skin CEO Truman Hunt stated: "We are honored to have the support of Ping An and ZQ Capital as we look to accelerate our growth and development in China. Ping An and ZQ Capital bring significant local market knowledge and valuable expertise that we believe will positively impact our long-term growth opportunities in this important region."
Now what: According to Nu Skin CFO Ritch Wood, the investment should also be accretive for Nu Skin shareholders, as the company plans to use the proceeds not only to invest in its China operations, but also to repurchase common stock throughout the remainder of this year.
In addition, based on the successful introduction of Nu Skin's "ageLOC Me" skin-care system in China last week -- including selling out of a limited supply in the country -- Nu Skin anticipates second-quarter revenue will be at the high end of, or slightly above, its previous guidance of $560 million to $580 million.
As it stands, given Nu Skin's encouraging new partnership and early success launching products in this key growth market, it's no surprise to see the market aggressively bidding up shares today.
The article Why Nu Skin Enterprises, Inc. Stock Popped Today originally appeared on Fool.com.
Steve Symington has no position in any stocks mentioned. The Motley Fool has no position in any of the stocks mentioned. Try any of our Foolish newsletter services free for 30 days. We Fools may not all hold the same opinions, but we all believe that considering a diverse range of insights makes us better investors. The Motley Fool has a disclosure policy.
Copyright 1995 - 2016 The Motley Fool, LLC. All rights reserved. The Motley Fool has a disclosure policy.