Why Novartis Dropped 15.1% in 2016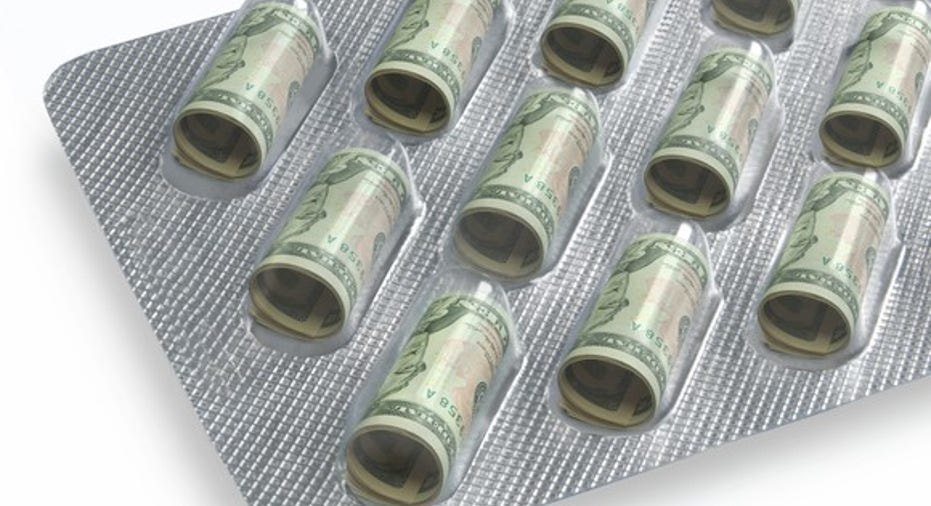 Image source: Getty Images.
What happened
Investors in the Swiss pharma giant Novartis (NYSE: NVS) had a rough 2016. The company's stock swooned by more than 15% during the year, according to data fromS&P Global Market Intelligence. That return vastly underperformed the healthcare sector in general, as measured by the Vanguard Health Care ETF (NYSEMKT: VHT).
So what
The company's waning share price can be placed squarely on the shoulders of its lackluster financial performance. Novartis' top line was under pressure all year due to the loss of patent protection on a handful of key drugs. In 2015, generic competition moved in on the company's lucrativeDiovan franchise. Last year's victim was the blood cancer drug Gleevec, which was the company's top-selling drug. The weakness in these two franchises caused total sales to drop by 1% in the most recent quarter, which led to a 3% dip in earnings per share. While those figures are not horrendous given the circumstances, they won't get investors excited, either.
Thankfully, Novartis does have a number of newly launched drugs that are helping offset the declines in its legacy sales. The company's autoimmune disease drugCosentyx is rapidly taking market share away from AbbVie's Humira and Amgen's Enbrel. With peak annual sales estimates of up to $5 billion, this drug could go a long way toward offsetting the declining sales in Gleevec.
Entresto is another drug that promises to fill the sales void. Thisheart-failure drug was clinically proven to reduce the risk of death from cardiovascular causes by 20%. While reimbursement issues have caused sales to be a bit sluggish out of the gate, some market watchers believe that this drug could ultimately produce peak sales of $10 billion.
Of course, not every market watcher is a believer inEnrtresto'spotential. Earlier this year, an analyst atLeerink released some research that showed Entresto's high cost is going toprohibit rapid adoption. As a result, the analyst stated that peak sales estimates for the drug are vastly overstated, which, if true, could be a real bummer for investors.
Now what
Novartis' current product portfolio should allow the company to post EPS growth of more than 4% over the next five years. While that's not an eye-popping figure, it is a decent number for a company of this size. What's more, when you combine that growth rate with the company's market-beatingyield of 3.7%, there are reasons to believe that buying shares today offers a good chance at achieving an attractive total return.
Overall, if you're looking for a reliable stock that offers income, value, and modest growth prospects, you could do worse then picking Novartis.
10 stocks we like better than Novartis When investing geniuses David and Tom Gardner have a stock tip, it can pay to listen. After all, the newsletter they have run for over a decade, Motley Fool Stock Advisor, has tripled the market.*
David and Tom just revealed what they believe are the 10 best stocks for investors to buy right now... and Novartis wasn't one of them! That's right -- they think these 10 stocks are even better buys.
Click here to learn about these picks!
*Stock Advisor returns as of January 4, 2017
Brian Feroldi has no position in any stocks mentioned.Like this article? Follow him onTwitter where he goes by the handle@BrianFeroldior connect with him on LinkedIn to see more articles like this.
The Motley Fool has no position in any of the stocks mentioned. The Motley Fool has a disclosure policy.