Why Northern Dynasty Minerals, Tile Shop Holdings, and Flowers Foods Slumped Today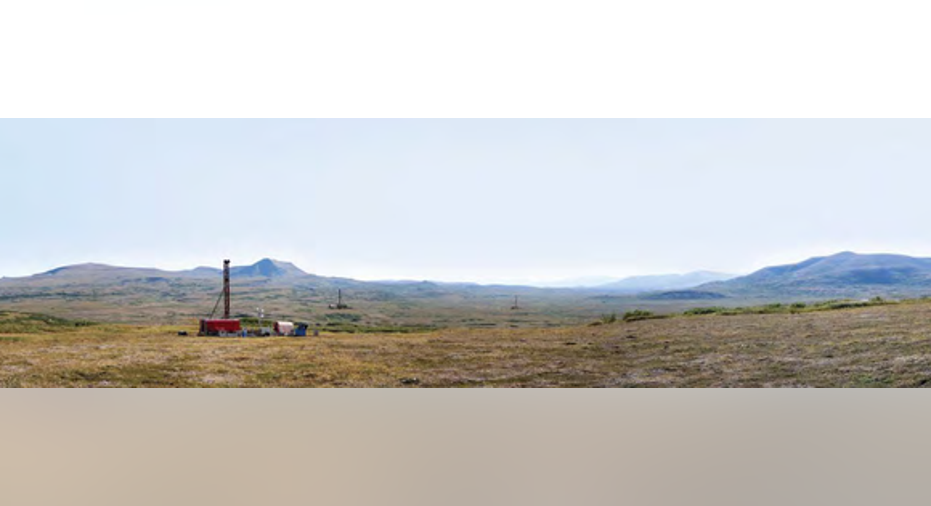 The stock market kept rising on Tuesday, sending major market benchmarks to new all-time highs once again. Fed Chair Janet Yellen testified in front of Congress today, and her remarks seemed to support the idea that the U.S. economy remains strong and the central bank stands ready to continue its planned steady increase of short-term interest rates throughout 2017. Even with positive sentiment, however, some stocks missed out on the rally. Northern Dynasty Minerals (NYSEMKT: NAK), Tile Shop Holdings (NASDAQ: TTS), and Flowers Foods (NYSE: FLO) were among the worst performers on the day. Below, we'll look more closely at these stocks to tell you why they did so poorly.
Northern Dynasty faces an attack
Northern Dynasty Minerals stock plunged 22% after analysts at Kerrisdale Capital released a report that included an assertion that shares of the copper and gold mining exploration company are "worthless." The report asserts that other, larger mining companies have abandoned past efforts to develop the Pebble property due to economic concerns. However, Northern Dynasty struck back, terming the report a "short and distort campaign" and promising a point-by-point rebuttal of Kerrisdale's points in the near future. The stock bounced off its lows following Northern Dynasty's response, but some investors will want to look closely at what the exploration company says before making a final decision on the stock's future prospects.
Image source: Northern Dynasty Minerals.
Tile Shop falls through the floor
Shares of Tile Shop Holdings were down 14% in the wake of the release of the company's fourth-quarter financial report. Tile Shop said that its revenue for the quarter rose almost 7%, but a 3.1% rise in comparable-store sales was far slower than the full-year comps growth of 7.6% that it achieved throughout 2016. Tile Shop also said that it had initiated a quarterly cash dividend, with the initial $0.05-per-quarter payment corresponding to a dividend yield of just over 1%. Yet CEO Chris Homeister acknowledged that the holiday quarter came in "at the low end of our expectations, driven by both lower revenue and abnormally high costs associated with employee benefits." However, with guidance for 2017 including comps growth in the low to mid-single digits, investors seemed dissatisfied with the prospects for Tile Shop to continue its former pace of growth.
Flowers Foods goes stale
Finally, Flowers Foods stock declined 9%. The bakery company saw only sluggish growth during its fourth quarter, including sales gains of just over 1% and adjusted net income increasing just 0.5%. Weak sales in the company's warehouse segment held back modest gains in Flowers' direct store delivery business, and calls for just 0% to 2% increases in revenue for fiscal 2017 were also disappointing. Flowers has worked hard with its Project Centennial initiative to get its core business moving forward more aggressively, but the company thinks that the full benefits of its efforts might not appear in its financials during the current fiscal year. Until it does, some investors appear dubious about Flowers Foods' ability to keep moving in the right direction in line with its long-term strategic vision.
Offer from The Motley Fool: The 10 best stocks to buy nowMotley Fool co-founders Tom and David Gardner have spent more than a decade beating the market. In fact, the newsletter they run, Motley Fool Stock Advisor, has tripled the S&P 500!*
Tom and David just revealed their ten top stock picks for investors to buy right now.
Click here to get access to the full list!
*Stock Advisor returns as of 1/30/2017
Dan Caplinger has no position in any stocks mentioned. The Motley Fool owns shares of and recommends Tile Shop Holdings. The Motley Fool recommends Flowers Foods. The Motley Fool has a disclosure policy.