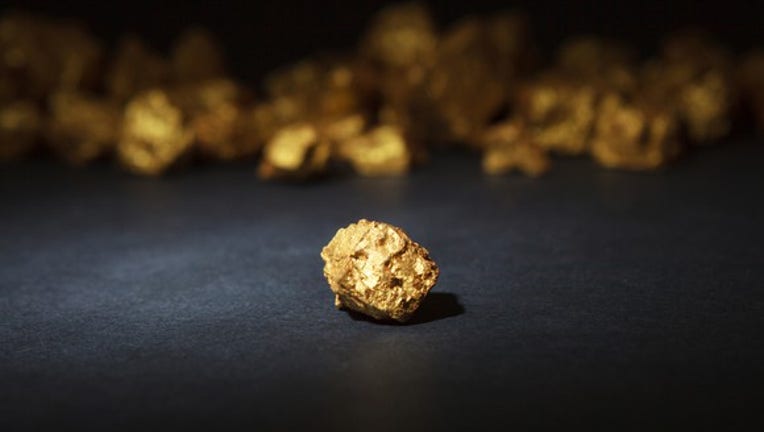 What happened
After plunging 33% in trading last week, shares of Northern Dynasty Minerals (NYSEMKT: NAK) stock are dropping, well, like a rock once more as trading resumes after the holiday. As of 11:30 a.m. EST Tuesday, Northern Dynasty stock has fallen another 9.3%.
So what
Add it all up and that's about 39 percentage points' worth of declines over the past five-point-something trading days. Clearly, Northern Dynasty stock is taking it on the chin. But why?
Northern Dynasty management thinks its stock is golden. A short-seller begs to differ. Image source: Getty Images.
Well, it goes back to a report released by short-seller Kerrisdale Capital last week, which warned that Northern Dynasty's "Pebble" copper and gold deposit is facing resistance from an alliance of fishermen, environmentalists, and local residents who don't want to see it developed -- and from the Environmental Protection Agency as well. Even worse than that, Kerrisdale says "the upfront capital costs necessary to build and operate the mine are so onerous that the mine isn't commercially viable," rendering Northern Dynasty stock "worthless."
For what it's worth (so to speak), Northern Dynasty disputes this assessment, and says Kerrisdale's analysis contains "many inaccuracies and outright misstatements," and is grounded on unattributed hearsay from former employees of Anglo American plc (NASDAQOTH: AAUKY). From Northern Dynasty's point of view, the fact that other "mining companies are profitably mining lower grade ore within a few hundred miles of it" implies that Northern Dynasty's Pebble mine can also be mined profitably. Moreover, the fact that Anglo American itself once spent $600 million co-developing Pebble with Northern Dynasty is de facto proof that the mine, and hence the stock, is worth at least something.
Now what
How much does Northern Dynasty think it is worth? According to management, the mine has a net asset value of $1.24 billion, assuming $6.5 billion in up-front investments to develop it. (Kerrisdale estimates the cost of development at $11 billion to $13 billion.)
If management is right about its figure, then at today's short-attack-inspired valuation of only $600 million, Northern Dynasty stock -- up more than eight times in value over the past year, before the short report came out -- could double again. On the other hand, if Kerrisdale is right, this $2-and-change stock could be worth less than zero.
Both parties have an economic interest in getting you to believe their side of the story. Which one you believe -- if either -- is up to you.
10 stocks we like better than Northern Dynasty MineralsWhen investing geniuses David and Tom Gardner have a stock tip, it can pay to listen. After all, the newsletter they have run for over a decade, Motley Fool Stock Advisor, has tripled the market.*
David and Tom just revealed what they believe are the 10 best stocks for investors to buy right now... and Northern Dynasty Minerals wasn't one of them! That's right -- they think these 10 stocks are even better buys.
Click here to learn about these picks!
*Stock Advisor returns as of February 6, 2017
Rich Smith has no position in any stocks mentioned. The Motley Fool has no position in any of the stocks mentioned. The Motley Fool has a disclosure policy.