Why Nordstrom Inc. Stock Fell Again Today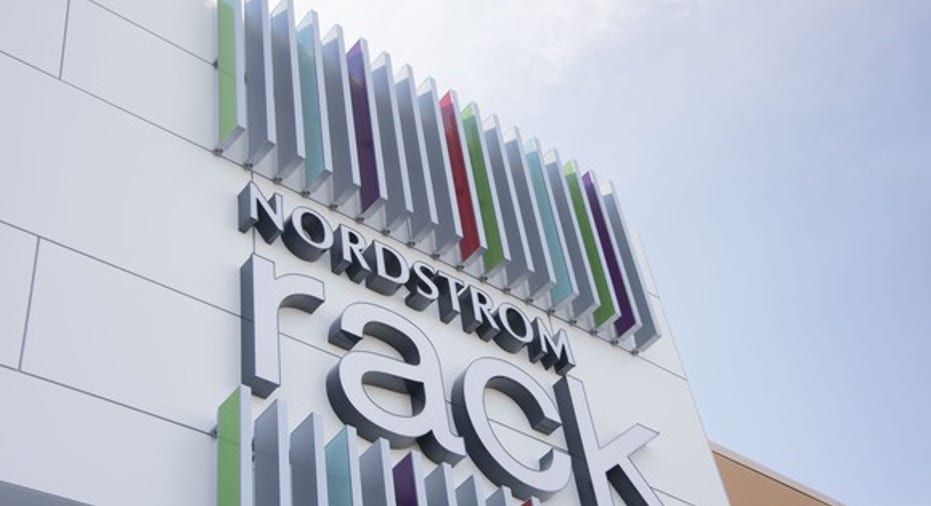 What happened
Shares ofNordstrom Inc.(NYSE: JWN) were sliding again today after the upscale retailer reported a decline in same-store sales and got swept up in the general retail sell-off. Its stock wasdown 8.8% as of 11:30 a.m. EDT.
So what
Nordstrom actually fared better than its major department store rivals as same-store sales fell just 0.8% in the first quarter, but that number was buffered by growth in online sales as e-commerce now makes up 24% of the company's total sales. Still, comparable sales fell 6.4% at its full-line stores, which make up nearly half of its business, and dipped 0.9% at its off-price Rack brand. Growth in e-commerce helped to balance that out.
Image source: Nordstrom.
Still, Nordstrom beat analyst estimates on both accounts as revenue increased 3.2% to $3.35 billion, inching past expectations at $3.34 billion. On the bottom line, adjusted earnings per share improved from $0.36 a year ago to $0.43, easily beating the consensus at $0.27.
Now what
The fact that Nordstrom beat estimates but still fell shows that most of the concerns about the company are based on industry weakness rather than its own performance.
Management maintained its guidance for the year, calling for flat comparable sales, an overall net sales increase of 3%-4%, and earnings per share of $2.75-$3.00, which compared to $3.04 last year. Guidance was in line with analyst estimates of EPS of $2.92 and 3.5% revenue growth.
After sliding yesterday, the stock is now down more than 16% over the last two days. While the comparable sales at its full-line stores are concerning, the overall business looks stable. Considering that, I'd expect the stock to soon reach a bottom.
10 stocks we like better than NordstromWhen investing geniuses David and Tom Gardner have a stock tip, it can pay to listen. After all, the newsletter they have run for over a decade, Motley Fool Stock Advisor, has tripled the market.*
David and Tom just revealed what they believe are the 10 best stocks for investors to buy right now... and Nordstrom wasn't one of them! That's right -- they think these 10 stocks are even better buys.
Click here to learn about these picks!
*Stock Advisor returns as of May 1, 2017
Jeremy Bowman has no position in any stocks mentioned. The Motley Fool recommends Nordstrom. The Motley Fool has a disclosure policy.