Why Nordstrom Could Benefit From Industry Consolidation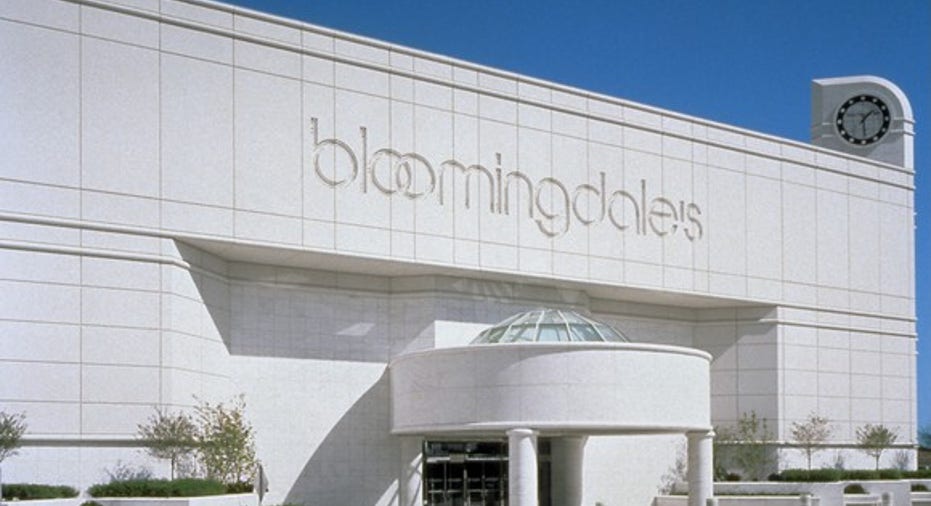 A few days ago, I talked about why one of the biggest thingsMacy's (NYSE: M)has going for it is the weakness of its competitors in the moderate-price department store segment. While things look bad for Macy's now, it could be a long-term winner even if mall traffic declines further, as some of its competitors could be forced to merge with rivals, or liquidate entirely.
At the high end of the market, Nordstrom (NYSE: JWN) faces a similar situation. With more than 100 full-line stores in the U.S., Nordstrom is more than double the size of its closest rivals. Moreover, many of its competitors are barely profitable and are overloaded with debt. That creates an ideal situation for consolidation that could improve industry profitability.
A field of small players -- and Nordstrom
The luxury department store market is even more fragmented than the mid-price segment right now. Nordstrom leads the way with just under 120 full-line stores in the U.S. Nordstrom's U.S. full-price operations generated nearly $10 billion of revenue in 2015.
Nordstrom is by far the largest luxury department store chain. Image source: Nordstrom.
Nordstrom has six significant competitors in the U.S., all of which are much smaller -- although some are part of larger retail groups. These are Neiman Marcus, Saks Fifth Avenue, Lord & Taylor, Bloomingdale's, Barneys New York, and Von Maur.
Among these chains, Lord & Taylor has the most full-line stores, with 50. It, along with Saks Fifth Avenue, is also a part of Canadian retail conglomerate Hudson's Bay. Yet all of Hudson's Bay's U.S. retail activities (including off-price stores) had about half as much revenue as Nordstrom's full-line business last year.
Neiman Marcus is also less than half of Nordstrom's size, with revenue of just under $5 billion in its most recent fiscal year. Bloomingdale's, Barneys, and Von Maur are all even smaller. (That said, Bloomingdale's is a division of top department store company Macy's.)
Many luxury department stores are in financial distress
As is the case in the mid-price segment, many luxury department store companies are in a weak financial position right now.
Neiman Marcus faces the biggest risk of bankruptcy. An ill-advised leveraged buyout has left it saddled with nearly $5 billion of debt. Its credit rating is deep in junk territory (and heading south), and the company recently abandoned plans for an IPO because of its plunging profitability.
A botched inventory management system rollout has further undermined its performance. As a result, comp sales plunged 8% last quarter. Barring a miraculous turnaround, earnings will fall even further this year relative to the roughly $205 million adjusted operating profit posted in fiscal 2016. And even that wasn't enough to cover Neiman Marcus' $286 million in annual interest expense. No wonder the company's bonds are trading at a steep discount!
Lord & Taylor and Saks Fifth Avenue aren't doing especially well, either. Saks has reported five consecutive comp sales declines, and parent company Hudson's Bay is unprofitable in the U.S. but for its real estate gains. (Hudson's Bay no longer reports separate comp sales figures for Lord & Taylor.)
Like Neiman Marcus, Hudson's Bay is heavily indebted and faces declining sales and earnings at its U.S. luxury chains. Since it bought Lord & Taylor and Saks Fifth Avenue mainly for their real estate value, it wouldn't be surprising if at some point, Hudson's Bay throws in the towel and decides to close a lot of stores and redevelop them for other tenants.
There isn't as much information available about the other three chains. Bloomingdale's parent Macy's has been reporting sharp sales and profit declines recently, and management hasn't singled out the Bloomingdale's chain as an outperformer. Meanwhile, the hedge fund that has run Barneys New York for the past few years recently closed its doors, and owner Richard Perry seems desperate to sell the chain.
Bloomingdale's hasn't been doing much better than sister-chain Macy's. Image source: Macy's.
Ironically, the relatively small, privately held Von Maur chain may be the best-positioned of Nordstrom's competitors. Its steady expansion in recent years indicates that the founding family still sees profitable growth opportunities.
Time to consolidate?
The luxury department store space is ripe for consolidation and store base rationalization. Only Nordstrom has a broad national footprint.
By contrast, Lord & Taylor is almost wholly confined to the Northeast; Saks has a quarter of its stores in Florida with the rest spread thinly across the country; Neiman Marcus has half of its stores in three states (Texas, Florida, and California); two-thirds of Bloomingdale's stores are in the New York metro area, California, or Florida; Barneys New York has only 14 full-line stores, most of which are in New York or California; and Von Maur is mainly limited to the Midwest.
The result is that none of these competitors (other than Macy's subsidiary Bloomingdale's) has the scale necessary to match Nordstrom's aggressive investments in e-commerce or to fully leverage a national ad campaign. Meanwhile, in a handful of the top locations, three or even four of these chains are fighting viciously for market share in a single mall.
It's high time for a single company to consolidate some of these small chains under a single banner, as Macy's did in the mid-price segment a decade ago. This would create a national competitor to Nordstrom. It would also entail closing overlapping stores, which would lead to a more rational competitive environment for Nordstrom in some of the top U.S. malls.
A consolidated luxury department store group is likely to be far more profitable than today's fragmented industry, which has become overly promotional. As the largest and most stable of these chains, Nordstrom should be a winner no matter how consolidation plays out.
10 stocks we like better than NordstromWhen investing geniuses David and Tom Gardner have a stock tip, it can pay to listen. After all, the newsletter they have run for over a decade, Motley Fool Stock Advisor, has tripled the market.*
David and Tom just revealed what they believe are the 10 best stocks for investors to buy right now...and Nordstrom wasn't one of them! That's right -- they think these 10 stocks are even better buys.
Click here to learn about these picks!
*Stock Advisor returns as of February 6, 2017.
Adam Levine-Weinberg owns shares of Macy's and Nordstrom. The Motley Fool recommends Nordstrom. The Motley Fool has a disclosure policy.