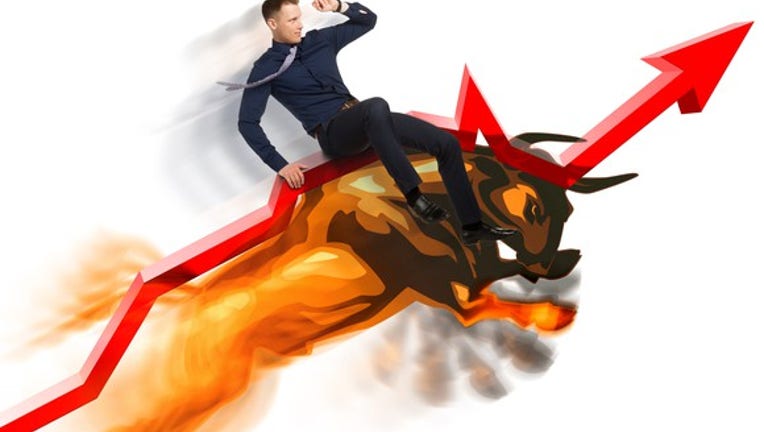 What happened
Shares of Tennessean ball bearings maker NN, Inc. (NASDAQ: NNBR) jumped in early Thursday trading, and were up 14.1% as of 11:30 a.m. EDT.
So what
This being earnings season, you might suspect that an earnings report had something to do with NN's run -- and you'd be right. Yesterday after close of trading, NN reported its fiscal first-quarter numbers.
Sales for Q1 increased 7% year over year, to $226.3 million. Even better, NN reversed its year-ago loss, delivering per-share profits of $0.27 in Q1 2017. "Adjusted," or pro forma profits, were $0.47 per share, which was $0.05 ahead of analyst estimates -- which helps to explain investors' sudden enthusiasm for ball bearings.
Image source: Getty Images.
Now what
NN declined to give guidance for the rest of this year in its earnings report, but here's what the analysts have to say: For full-year 2017, Wall Street thinks NN will book about $858.6 million worth of sales, and earn $1.72 in profits thereon. But because the analysts give their estimates in "pro forma" form, it's hard to work a valuation on such slightly flaky data. Instead, let's look at what NN has done in real, GAAP terms, to date.
Over the past 12 months, NN has produced $0.61 per share in real net profit. The stock currently trades for $30.95 after its run-up, which results in a P/E ratio of more than 50 on the stock, based on actual results. Even with analysts positing a growth rate in the mid-teens over the next five years, that seems to me like a rather high price to pay for stock in a company producing -- let's face it -- essentially a commodity product.
If I were an NN owner today, I think I'd be using today's price spike as a great excuse to cash out.
10 stocks we like better than NNWhen investing geniuses David and Tom Gardner have a stock tip, it can pay to listen. After all, the newsletter they have run for over a decade, Motley Fool Stock Advisor, has tripled the market.*
David and Tom just revealed what they believe are the 10 best stocks for investors to buy right now... and NN wasn't one of them! That's right -- they think these 10 stocks are even better buys.
Click here to learn about these picks!
*Stock Advisor returns as of May 1, 2017
Rich Smith has no position in any stocks mentioned. The Motley Fool has no position in any of the stocks mentioned. The Motley Fool has a disclosure policy.