Why NextEra Energy Partners LP's Shares Jumped 13% Today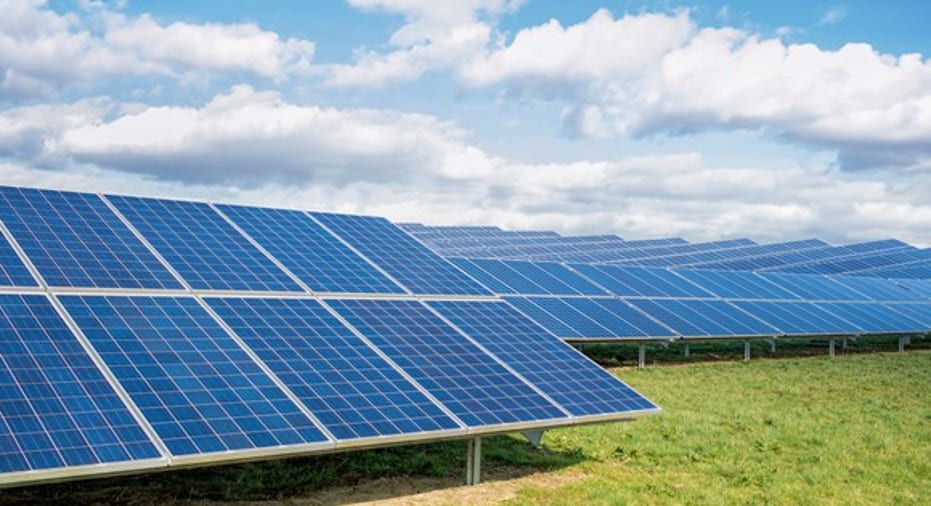 Utility scale solar plant generating electricity. Image source: Getty Images.
What happened
Shares of yieldco NextEra Energy Partners LP (NYSE: NEP) jumped as much as 13.3% on Monday after the stock was upgraded by an analyst. At 3:05 p.m. EST shares were still up 12.9% for the day.
So what
Analyst Jonathan Arnold from Deutsche Bank was the one who upgraded his rating on NextEra Energy Partners' stock from a hold to buy. Along with the new rating, the price target was increased from $29 to $33 per share.
In a note to investors, the analyst highlighted the company's 15% dividend growth target through 2022 and sponsor NextEra Energy's backing of the company. The sponsor even agreed to remove half of its incentive distribution rights at no cost, just to make growth more palatable.
Now what
Yieldcos are in a bit of a chicken and egg situation, needing low-dividend rates to acquire growth projects and growth to justify low-dividend yields. The advantageous position NextEra Energy Partners finds itself in today is having a lower dividend than competitors, which will allow it to buy projects accretively while still paying more than competitors. If the situation continues it will be a big advantage for the yieldco and with the stock up on Monday the future is looking even brighter.
10 stocks we like better than NextEra Energy Partners When investing geniuses David and Tom Gardner have a stock tip, it can pay to listen. After all, the newsletter they have run for over a decade, Motley Fool Stock Advisor, has tripled the market.*
David and Tom just revealed what they believe are the 10 best stocks for investors to buy right now... and NextEra Energy Partners wasn't one of them! That's right -- they think these 10 stocks are even better buys.
Click here to learn about these picks!
*Stock Advisor returns as of January 4, 2017
Travis Hoium has no position in any stocks mentioned. The Motley Fool has no position in any of the stocks mentioned. The Motley Fool has a disclosure policy.