Why New York REIT Stock Dropped 11%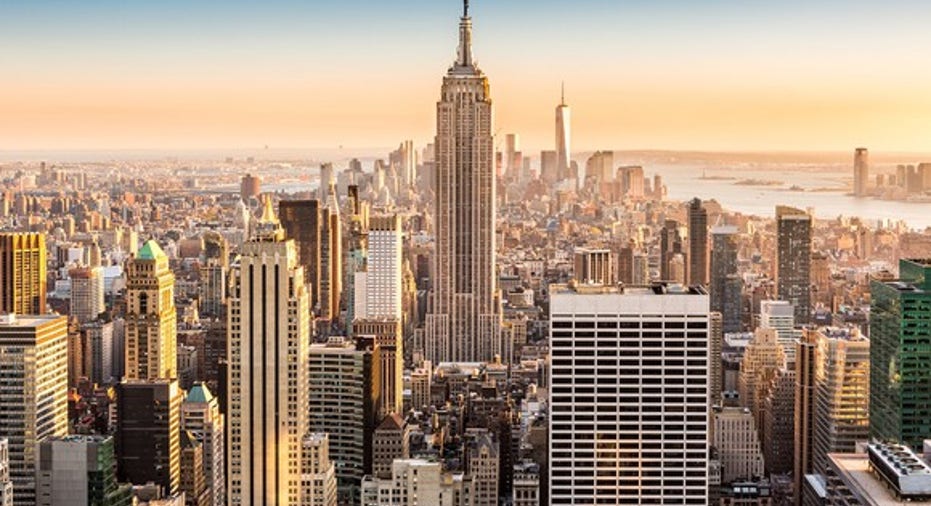 What happened
Shares of New York REIT (NYSE: NYRT) are down about 11% as of 11:30 a.m. EDT on Thursday after the company reported first-quarter earnings complete with an estimated liquidation value for its shares.
So what
The real estate investment trust is currently in the process of liquidating its portfolio of commercial real estate in New York City. In its first-quarter 2017 earnings report, it said that its assets would result in liquidating distributions of $9.25 per share.
Image source: Getty Images.
Its estimate included assets and liabilities, as well as future revenue and expenses incurred through liquidation.The actual value of its assets and future profits can't be determined with any certainty, nor is it known how long it will take to liquidate the company's portfolio.
The company reported having roughly $2.8 billion in assets against $1.2 billion in total liabilities at the end of the first quarter. Any difference between what New York REIT believes its assets to be worth and what it actually realizes in a sale will be magnified by its liabilities.
Now what
The decline in the share price values New York REIT at a modest 6.5% discount to its estimated liquidation value per share. Even after today's drop, investors will need a rather quick liquidation, or a liquidation that values its assets higher than it currently expects, in order to generate a meaningful return on their investment.
10 stocks we like better than New York REITWhen investing geniuses David and Tom Gardner have a stock tip, it can pay to listen. After all, the newsletter they have run for over a decade, Motley Fool Stock Advisor, has tripled the market.*
David and Tom just revealed what they believe are the 10 best stocks for investors to buy right now... and New York REIT wasn't one of them! That's right -- they think these 10 stocks are even better buys.
Click here to learn about these picks!
*Stock Advisor returns as of May 1, 2017
Jordan Wathen has no position in any stocks mentioned. The Motley Fool has no position in any of the stocks mentioned. The Motley Fool has a disclosure policy.