Why Netgear, Inc. Stock Dropped Today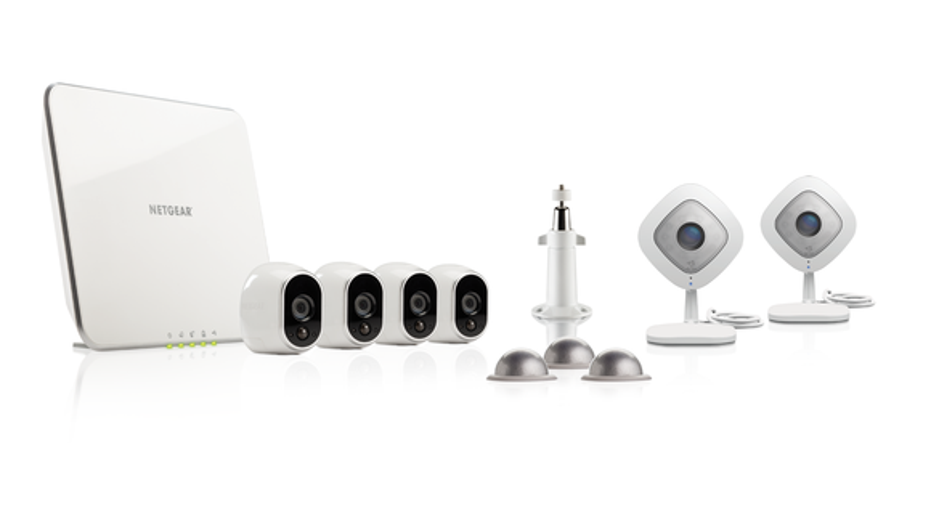 What happened
Shares of Netgear Inc. (NASDAQ: NTGR) fell 9.6% Thursday as its strong quarterly results were overshadowed by expected margin pressure in the near term.
So what
Netgear's first-quarter 2017 revenue rose a modest 4.3% year over year, to $323.7 million, but easily exceeded the company's guidance for $300 million to $315 million. Trending toward the bottom line, adjusted operating margin was 10% -- smack dab in the middle of Netgear's outlook for 9.5% to 10.5%.
Adjusted net income fell 11.8%, to $21.7 million, and adjusted net income per share dropped 13.5%, to $0.64. For perspective -- and though we don't usually pay close attention to Wall Street's demands -- analysts' consensus estimates predicted lower adjusted earnings of $0.62 per share on revenue of $309.5 million.
Netgear's Arlo segment revenue climbed 150% year over year in the first quarter. IMAGE SOURCE: NETGEAR.
Netgear also broke out its results using a new segment structure, including 150.2% growth from Arlo security cameras, services, and accessories, to $60.7 million, a 10.1% decline in Connected Home revenue, to $194.4 million, and a 1.9% decline in the SMB/Commercial segment, to $68.6 million.
Now what
Netgear CEO Patrick Lo called it a "strong start to the new year," noting that Arlo should be able to continue to outgrow the competition through investments in R&D, channel, and brand marketing." Perhaps most exciting, Lo elaborated, are the impending second-quarter launches of Arlo Baby and Arlo Go, which will "bring the security and convenience of the Arlo system to new users everywhere."
In the second quarter, Netgear sees revenue in the range of $315 million to $330 million -- the midpoint of which is slightly above Wall Street's expectations -- and adjusted operating margin of 8% to 9%. When asked about that margin compression during the Q&A portion of their subsequent conference call, Netgear management explained that the company decided to speed up its Arlo Go and Arlo Baby launches, and extend its lead over competitors in the space.
"We do believe this is an investment for the long term," Lo insisted. "It will absolutely pay off toward the end of the year."
In the end, I'm happy to see Netgear playing offense to take market share in these early stages. When you combine that with Netgear's propensity to under promise and over deliver during the past several quarters, I think this pullback could represent an excellent buying opportunity.
10 stocks we like better than NetgearWhen investing geniuses David and Tom Gardner have a stock tip, it can pay to listen. After all, the newsletter they have run for over a decade, Motley Fool Stock Advisor, has tripled the market.*
David and Tom just revealed what they believe are the 10 best stocks for investors to buy right now... and Netgear wasn't one of them! That's right -- they think these 10 stocks are even better buys.
Click here to learn about these picks!
*Stock Advisor returns as of April 3, 2017
Steve Symington has no position in any stocks mentioned. The Motley Fool recommends Netgear. The Motley Fool has a disclosure policy.