Why Netflix Can't Chill in This Market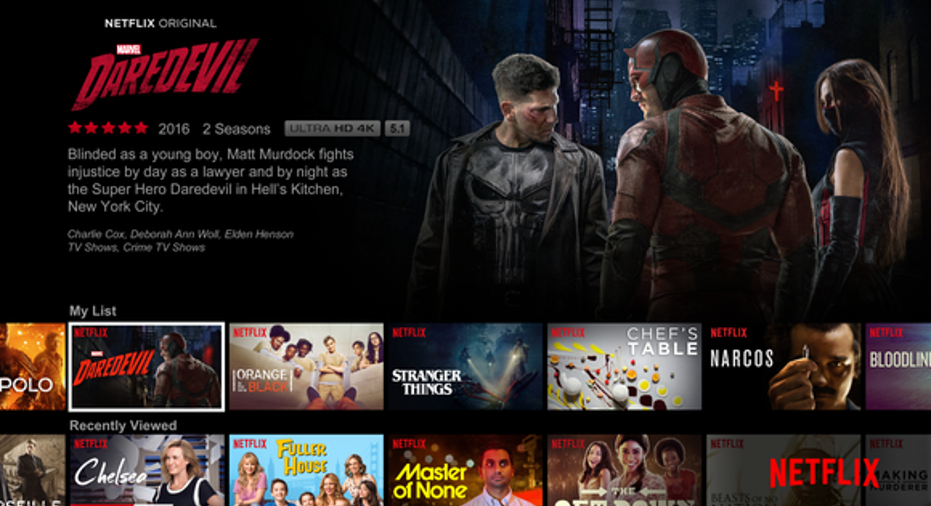 India was supposed to be a key part of Netflix's (NASDAQ: NFLX) global expansion, but the company is faring miserably over there. After the much hyped 130-country expansion in January 2016 that included India, the on-demand streaming giant has very little to show for its year-long presence in this market.
An investigation of Netflix's local tax records by MediaNama reveals that it has just 200,000 to 300,000 paying subscribers in India, a far cry from the 14 million non-U.S. subscribers that it has added since its global expansion last year. As it turns out, less than 2% of the company's global growth comes from India.
Image source: Netflix.
Netflix's poor showing in India is bad news for long-term growth as it might miss out on a fast-growing, video-on-demand market. Statista estimates that annual video streaming revenue growth in India will exceed 50% until 2021, but the company's flawed strategy has seen Amazon.com's (NASDAQ: AMZN) Prime Video service eat its lunch despite being a late entrant.
Netflix's prohibitive pricing and a limited library have been deterrents for its growth, with Indian users streaming only 600 hours of content in the first year. However, the company seems to be pulling the right strings to boost its viewership.
Stepping up the content game
Indian consumers don't mind paying a premium for exclusive content, but Netflix blundered on this front by originally launching just 7% of its library. No one's going to pay a premium for watching limited content, and the online streaming purveyor is now going to mend this.
Todd Yellin, Netflix's VP of product innovation, says the company is going to source content from local providers to shore up its regional content library. Additionally, it will also partner with local production houses to create original shows.
Netflix is doing a smart thing by making regional shows, since 75% of new internet users in India prefer consuming their content in local languages. Additionally, the company is pushing for exclusive content from the Indian film industry (known locally as Bollywood).
Netflix has penned a deal with Red Chillies Entertainment -- one of India's most famous production houses. The deal will give Netflix exclusive access to more than 30 existing titles, with the exception of new releases in the next three years. This deal represents a big coup as it is co-founded by the famous movie star Shah Rukh Khan. As it turns out, Khan is one of the most bankable faces in India with the highest celebrity brand valueand could drive more viewers for the streaming giant.
Netflix needs to continue investing in India-specific content to compete with Amazon, which has already spent $75 million on producing original shows. The e-commerce giant has roped in popular YouTube stars and a well-known film production house to produce original content, and it might also be in the running to bid for a popular cricket tournament.
Meanwhile, Netflix's focus on upgrading its mobile streaming technology could give it another push in India.
This technology could help drive Netflix adoption in India
High data costs have been a barrier for Netflix in India due to its relatively costly subscription plans and low-speed connectivity. The majority of the company's content consumption in India takes place on mobile devices, which poses a challenge as the average smartphone generated just 1.4 GB of monthly data in 2015.
That much data can stream roughly 4.5 hours of Netflix content, so a user will have to get a bigger data pack, and pay more money. This is a challenge for the company as it has the costliest subscription service in the country when compared to Amazon Prime Video or Twenty-First Century Fox's Hotstar app.
Netflix will be using its dynamic optimizer technology to counter this problem, allowing subscribers to stream up to 30 hours of content and use up only 2 GB of data, without compromising much on perceived quality. This could grow its viewership in a smartphone-centric market such as India, where monthly mobile data traffic is expected to grow to 7 GB a month by 2021 -- almost a five times growth rate since 2015 -- and the number of smartphones will increase to 810 million.
Netflix should gain subscribers in India as it starts offering more original content and brings down data costs for customers. All this should see the company tap into the market that is expected to grow to105 million video subscribers by 2020.
10 stocks we like better than NetflixWhen investing geniuses David and Tom Gardner have a stock tip, it can pay to listen. After all, the newsletter they have run for over a decade, Motley Fool Stock Advisor, has tripled the market.*
David and Tom just revealed what they believe are the 10 best stocks for investors to buy right now... and Netflix wasn't one of them! That's right -- they think these 10 stocks are even better buys.
Click here to learn about these picks!
*Stock Advisor returns as of February 6, 2017
Harsh Chauhan has no position in any stocks mentioned. The Motley Fool owns shares of and recommends Amazon and Netflix. The Motley Fool has a disclosure policy.