Why NetApp, Inc. Stock Popped 34.5% in 2016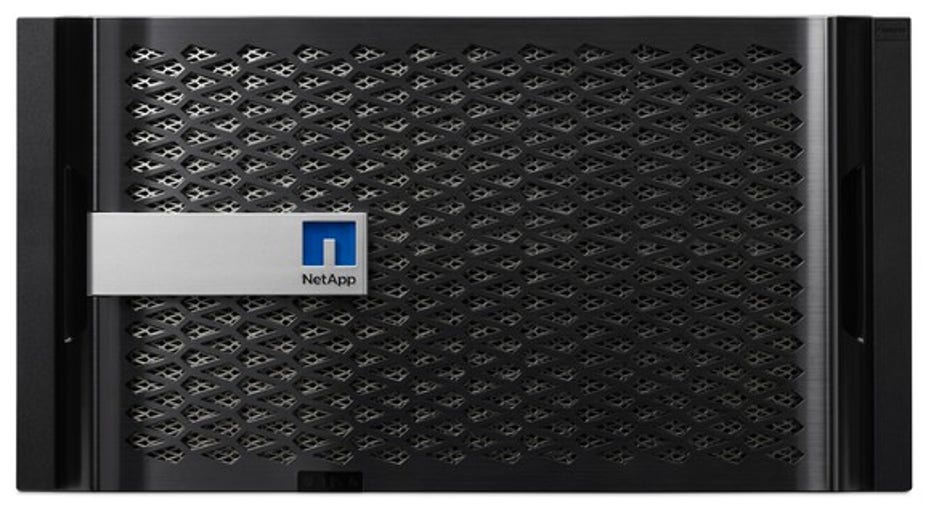 Image source: NetApp Inc.
What happened
Shares ofNetApp Inc.(NASDAQ: NTAP)climbed 34.5%in 2016,according to data provided byS&P Global Market Intelligence, as investors applauded the enterprise storage specialist's improvements in earnings, despite declining revenue.
So what
That's not to say NetApp's rise last year came easy. Shares lost more than 17% in January 2016 after the company lost its CFO to cybersecurity company Blue Coat Systems. Then after recouping those losses in the following months, NetApp stock fell more than 13% in April amid broader computing market concerns, especially as competitor Seagate reported softness in its own enterprise storage business.
But those concerns proved to be unfounded. Shares skyrocketed more than 30% in August after NetApp handily exceeded expectations with its strong fiscal first-quarter 2017 report. Revenue fell 3% year over year to $1.29 billion but still outpaced estimates calling for $1.26 billion. And thanks to a big decline in operating expenses (sales and marketing fell 12.8%, while R&D expenses declined 15.2%), adjusted earnings per share grew 58.6% to $0.46, far above Wall Street's estimates calling for earnings of $0.36 per share.
"Our focus on disciplined execution of our strategy is yielding results and starting to change the trajectory of our business," stated NetApp CEO George Kurian at the time. "We remain sharply focused on operating more efficiently while delivering market-leading innovations that are aligned to our customers' business and IT transformation priorities."
Now what
Shares have largely traded flat since then, even after a strikingly similar report in November. NetApp is set to release fiscal third-quarter 2017 results on Feb. 15, 2017. When it does, look for the company to meet or exceed its guidance for quarterly revenue of $1.325 billion to $1.475 billion (compared to $1.39 billion in the same year-ago period), and adjusted earnings per share of $0.72 to $0.77 (up from $0.70 per share). If NetApp manages to return to sustained top-line growth given its improved earnings profile now, I suspect the stock will have more room to run higher from here.
10 stocks we like better than NetApp When investing geniuses David and Tom Gardner have a stock tip, it can pay to listen. After all, the newsletter they have run for over a decade, Motley Fool Stock Advisor, has tripled the market.*
David and Tom just revealed what they believe are the 10 best stocks for investors to buy right now... and NetApp wasn't one of them! That's right -- they think these 10 stocks are even better buys.
Click here to learn about these picks!
*Stock Advisor returns as of January 4, 2017
Steve Symington has no position in any stocks mentioned. The Motley Fool has no position in any of the stocks mentioned. The Motley Fool has a disclosure policy.