Why Nektar Therapeutics Inc Is Dropping Today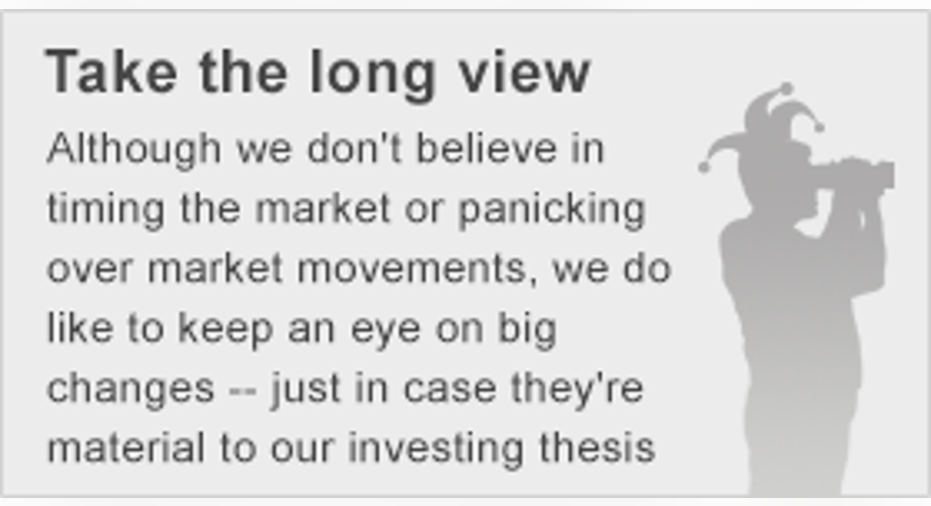 Image source: Images_of_Money via Flickr Creative Commons.
What: Shareholders ofNektar Therapeutics are having a bit of a rough day; the company's stock has dropped more than 10% as of 3:45 p.m. ET today after investors got a good look at the company's first-quarter earnings results.
So what:Revenue for the quarter came in at $58.9 million, which was down sharply from the $108.8 million it recorded in the year-ago period. However, last year, the company recorded a $90 milestone payment from AstraZeneca as part of the U.S. launch of Movantik, a drug used to treat opioid-induced constipation, so the drop was expected. The company's revenue actually came in well above the $43.8 million analysts were projecting, and it included a $28 million payment from AstraZeneca as they chose to sub-liscense Moventiq to a company called ProStrakan in Europe.
Turning to the bottom line, the company showed a net loss of $19.5 million, or $0.14, during the quarter. That was also a big reversal from last year, when it recorded a net income of $33.8 million, or $0.26, but it was still much better than the $0.23 loss analysts were expecting.
The company's cash balance at quarter-end stood strong at more than $288 million, and that doesn't even include the $28 million payment they pulled in from AstraZeneca.
The results caused management to reaffirm their revenue guidance for the full year as they expect it to land between $155 million and $165 million. That should allow the company to end the the year with around $200 million in cash on its books.
Given that the company beat on the top and bottom lines and reaffirmed its guidance, I'm left scratching my head as to why shares are plunging today.
Now what: On the call, Nektar Therapeutics' CEO Howard Robin gave investors more details about the company's new drug rollouts, both of which appear to be going well. As of the middle of April, over 220,000 total prescriptions for Movantik have been filled in the U.S., which looks to be a solid start to the year.
Adynovate, which isa drug used to treat hemophilia A that Nektarlicensed to Baxalta, is also making progress. Baxalta believes it has already achieved a 60% penetration at hemophilia treatment centers in the country, and providers are happy with the drug's results. In addition, Baxalta filed for approval in Europe, and the drug was recently approved for sale in Japan. The company also expects approvals later this year both in Canada and Switzerland.
Turning to its pipeline, Nektar expects to report Phase 3 data from NKTR-181, a compound being studied to treat chronic low back pain, in early 2017. The company also projects that NKTR-214, its immuno-oncology drug candidate, will have data available from a Phase 1 dose-escalation study in the second half of the year.
Overall, the company appears to be executing well against its plan, and investors have multiple catalysts to look forward to in the years ahead. If you were bullish on Nektar's stock prior to today's price drop, then right now could be a great time to consider picking up a few shares.
The article Why Nektar Therapeutics Inc Is Dropping Today originally appeared on Fool.com.
Brian Feroldi has no position in any stocks mentioned.Like this article? Follow him onTwitter where he goes by the handle@Longtermmind-setor connect with him on LinkedIn to see more articles like this.The Motley Fool has no position in any of the stocks mentioned. Try any of our Foolish newsletter services free for 30 days. We Fools may not all hold the same opinions, but we all believe that considering a diverse range of insights makes us better investors. The Motley Fool has a disclosure policy.
Copyright 1995 - 2016 The Motley Fool, LLC. All rights reserved. The Motley Fool has a disclosure policy.